Javier Gómez Noya in the Spanish Sprint Triathlon and Relay Championships,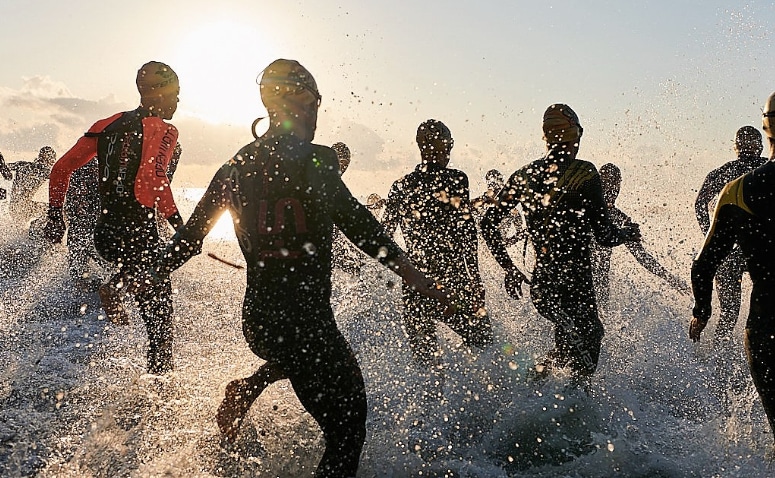 The Galician triathlete Javier Gómez Noya will prepare this weekend in A Coruña, in the Spanish Sprint and Relay Triathlon Championship, the two great objectives that he will try to achieve in June: the World Cup test in Madrid and the European Championship in Pontevedra.
The Ferrol, who has had a good start to the season with his victory in Sydney (Australia) ahead of the British Jonathan Brownlee and the Swiss Sven Riedere, will start the competition at home on Saturday with the holding of the relay test.
In it, the triathlete will participate with two teammates from the Ciudad de Lugo Fluvial club and each one will complete a course with 300 meters of swimming, eight kilometers of bicycle and two of running.
A total of 220 registrants will compete in the Spanish Triathlon Relay Championship, which will begin at 15:00 p.m. with the open male event, will continue with the open and elite female event at 16:30 p.m. and will conclude with the male elite at 18:00 hours.
Sunday's competition will be tougher, the Spanish Sprint Triathlon Championship, with 500 participants and in which Gómez Noya will face 750 meters of swimming, 20 kilometers by bicycle and 5 kilometers of running.
The Sunday session will begin with the age group tests at 09:00, which will be followed by the women's elite at 11:30 and the men's elite at 13:25 p.m.
In A Coruña, which last year organized the Triathlon King's Cup and does not rule out hosting the European Championship in the future, 10.000 euros will be distributed in prizes for the first classified and a commemorative gift of the test for all those who manage to finish it This was announced today by the Councilor for Sports from A Coruña, Xan Martínez, who was accompanied by the secretary of the Galician Triathlon Federation, Ánxeles Otero, and one of the municipal sports officials, David Mateo, at the presentation of the event.
The Spanish championship will be held, unlike the Copa del Rey, in the Riazor area, with the swimming event on the beach and the walking and cycling tour on the seafront.
Xan Martínez hopes that the sports weekend will be successful in A Coruña, where in addition to the triathlon championship, the European Women's Rugby Championship and the OK League roller hockey match are held in which the Liceo can conquer the Title.
Source: abc