Triathlon News
Javier Gómez Noya will be at the SLT Arena Games tomorrow. Where to see him live?
We tell you how to see it live
Tomorrow there will be a new virtual format of the Super League Triathlon, Los SLT Arena Games, in the city of Rotterdam where will be some of the best athletes of this sport.
In the list of summoned athletes appear in addition to Javier Gómez Noya, Jonathan Brownlee, Richard Murray, Pierre Le Corre, Anne Haug, 2019 IRONMAN World Champion, Rachel Klamer o Georgia Taylor Brown among others.
You can check all the output list in the following link
What are the SLT Arena Games?
The SLT Arena Games is a new concept developed by Super League Triathlon and the virtual platform Zwift so that professionals can compete again and can make fans of this sport vibrate.
How does it work?
The idea is to unite races in real life with virtual ones, in order to provide a unique experience seeing real-time data of power, speed, heart rate through Zwift
The swimming segment will take place in an Olympic-size pool while the cycling and running will be done with a smart roller and a treadmill.
What format does the competition have?
Professionals will compete in the exclusive format Triple Mix of the Super League.
That means 3 short, rough and unpredictable runs that will not offer respite to athletes with the order of disciplines shuffled each time.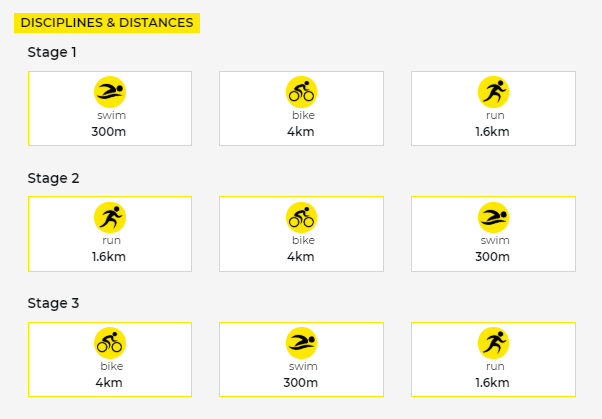 There is a very short pause between the three races. The results of the three individual races will be combined to determine the overall winner.
In this video you can see what it consists of
Where can you see it live?
The competition will start in Spain at 13:00 p.m.
The tests can be seen in opened through their website or the following video