Javier Gómez Noya premieres the 2012 in Miami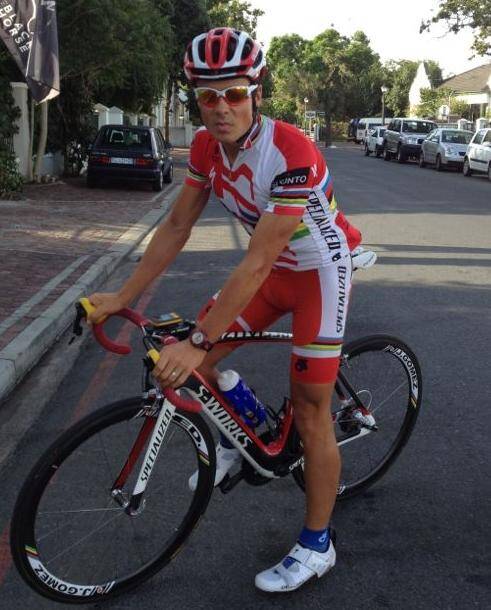 The Galician triathlete has chosen the prestigious Nautica South Beach triathlon - the first of the 7 quotations for the professional circuit Toyota Cup USA - as her 2012 debut.
It is held on Sunday in Miami Bay on the Olympic distance 1'5-40-10, with flat 1-lap routes but, as happens in most American events, with classic cycling regulations, without being able to go in platoon.
For this he has taken - specifically, he flew on Wednesday - the Specialized Shiv goat bike instead of the Specialized Venge with which he usually competes. Already in 2010 and 2011 he played appointments on this circuit, with 2nd place in Los Angeles and victory in Dallas.
After 4 months of training in growing He is already looking forward to seeing his competitive form: "I am eager to compete. I know that I still have a lot to improve for London in August, but I have already done good training sessions and this triathlon will serve as a test. In addition, the fact of being with this cycling regulation will allow me to know, thanks to the Power Tap hub, the watts that I am capable of developing for 40km alone. This measure will help us to plan the most intense cycling training sessions from now on.
Although there he will not have as rivals the regulars of the World Series, Javier knows the specialists of the professional circuit USA, since in addition to having done those triathlons in 2010 and 2011 some have competed years ago in the official tests of the federation international.
He is aware that by bike there are those who ride very hard alone on the plain, but that on foot they have room to overcome, as happened in October 2011 in Dallas. All the information on this triathlon can be found at http://www.nauticasobetri.com Several thousand triathletes of all levels and ages will participate, who will go out in later rounds than the elite ones.
Source: Gómez Noya Press