Javier Gómez Noya: «Jan Frodeno is the 1 number rival in Hawaii»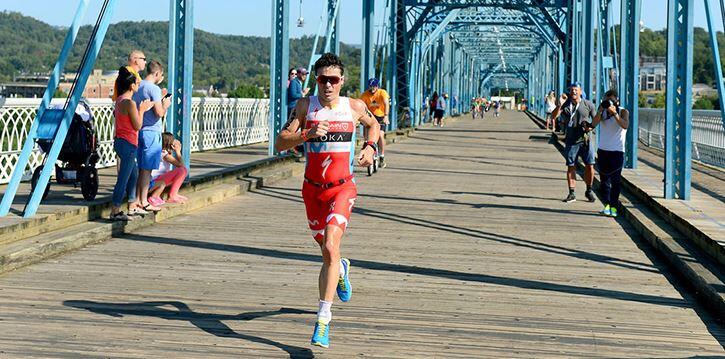 {wbamp-meta name = »image» url = »images / stories / news_08 / javier-gomez-noya-habla-ironman-hawaii.jpg» width = »300" height = »150"}
Javier Gómez Noya makes an analysis of what will be his first participation in Kona.
In an interview in The voice of Galicia, Javier Gómez Noya talks about his rivals in the Ironman World Championship
Jan Frodeno he will be the rival number since when he is in shape he is better than the rest. Without disparaging Patrick Lange, who won last year, he holds the test record and is the fastest guy ever in Kona.
There's Sanders, and other very good people. In a test as difficult as the one in Hawaii, if someone like Lange does everything right, he can do a carrerón, and Frodeno, if he makes mistakes, ends up walking, like last year. You can never rule out anyone.
What would you have to change to avoid having that Cairns slump in Hawaii again?
Well, I really had been training for the Ironman for four months. There are still things to do and others that we are already doing and that we had not done yet.
We must go progressively. I was missing some long runs on foot, of running more than two hours. It is not a question of rhythm, but to keep running because you are muscularly destroyed. And that had not done too much training.
In this second cycle of training I hope to improve there and not come out so strong in the final marathon. When going out, being relatively slow rates for what you are used to [at an average 3.42 per kilometer, compared to 2.55 or 3.00 for Olympic distance], it seems to you that you are going well, until suddenly you are bad. You must be calm in the first 20.
If you had won in Cairns, now you would be the big favorite for Kona. Was it better to get second?
I wanted to have won, but for Kona I prefer to get there, of course. If I win, down eight hours, beating the circuit record, beating Bozzone, they would have put me more favorite. So, I made a good debut, with a good record, but one has won.
Now there are others more favorites than me in Hawaii from experience and because I have not won it before. But I do not mind being a favorite either. You have to surrender and that's it.
Another thing is the experience of people like Jan Frodeno or Sebastian Kienle, who know the race well, have many more Ironmans than me and have that advantage to manage the race, but it does not mean that they can not perform well the first time.
If you win in Kona ...
It will be great (laughs). Honestly, for the next year, it depends on the feelings I have there, whether I like it or not. I'll see if I want to continue or return Olympic distance.
I think it will not depend so much on the result. It may be that he wins and does not return, or that he is a third party and wants to return and win. I do not want to think too much.
This weekend will be back to see the faces with Frodeno and Alistair Brownlee
The 70.3 World Cup on Sunday Day brings together Gómez Noya for the first time since 2013, Alistair Brownlee and Jan Frodeno.
Three of the best of all time in the medium distance triathlon with the best poster ever. In recent years it is the highest level on the starting list.
Alistair is a mystery because he was not very good at the Olympic distance Olympics in Glasgow. It will be better, with more workouts and at a different distance, so I do not rule it out. His way of running is not conservative, so he will go out and win. Maybe it bursts and it does not end or maybe it wins. It is always dangerous
Strategy for the test
I'll try to swim in front. Then, on a bike I will try to be close to Alistair and Frodeno, or that they will not escape much in the worst case. Frodeno is very strong on a bike, so I guess he will try to let me go before the race on foot, although he is a rival who also has the resources to win on foot.
Photo: Iroman.com