Javier Gómez Noya injured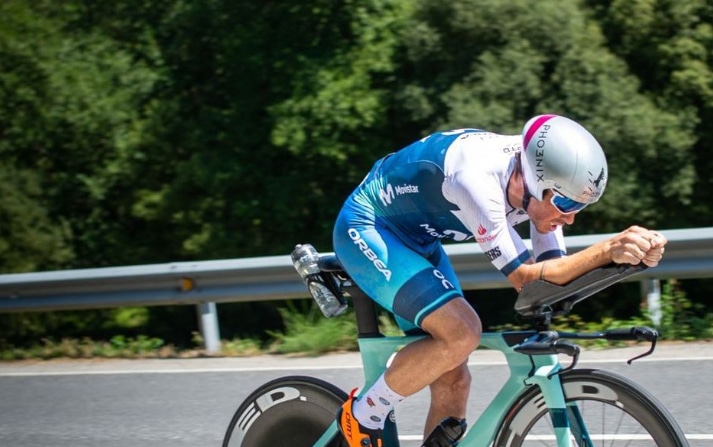 The Spanish triathlete Javier Gómez Noya is not having his year, after miss the world IRONMAN the Covid and Being about to reappear in competition, he was injured again.
In a post on social media, he explained that suffers an injury to his femur due to stress and has been forced to stop and recover.
"I know I still have some good racing in my legs and I am fully committed and conscious to return to racing at the highest level." he commented
This was your post
"Of course it is not being an easy year! After missing the IM World Cup in May due to Covid, when I was in great shape, I had a hard time recovering from some consequences and complications.
However, the last couple of months had already been very good and I felt fit and excited to get back to racing and do a good part of the season at the end.
But now an untimely stress reaction in my femur is forcing me to stop and recover again.
It is not my first injury of this type in my career, of course, but when you have a year complicated by other problems, it becomes a little harder to deal with.
In any case, I know that I still have some good racing in my legs and I am totally committed and aware to get back to the level I was in April and to compete again at the highest level.
Thank you all for your support! To my sponsors, who are always there both in the good times and in the not so good ones.
My wife, family, friends, coach… We'll see each other at the races as soon as possible! 👊🏻"
See this post on Instagram