Javier Gómez Noya «The Olympic Games are the priority, and I will go to IRONMAN to do the best I can»
"I did not look joking with 37 years in the Games"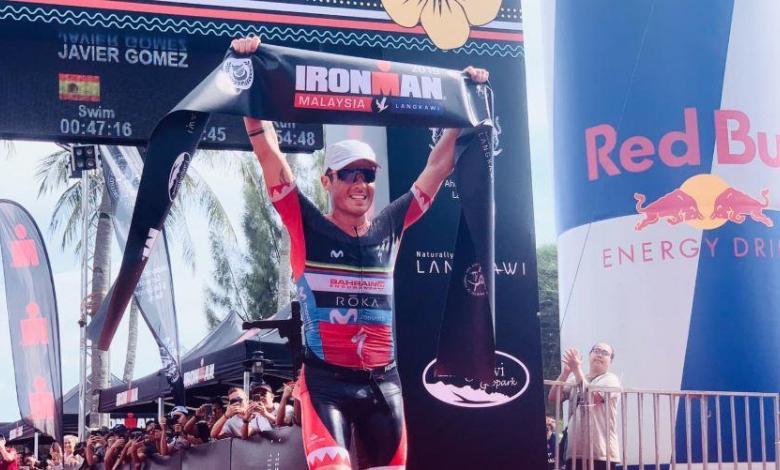 The five-time World Champion, Javier Gómez Noya in an interview to Voice of GaliciaHe has talked about his goals in 2020, and has confirmed that he intends to be in Kona 2020.
"The Olympic Games are the priority, and I will go to IRONMAN to do the best I can"
Noya, got the slot for Hawaii in the past IRONMAN Malaysia, which was his first victory in the distance. Although 2020 has already told us that games were his main objective, he has already confirmed that he will be in Kona where he will try to compete as well as possible.
We collect some of the most interesting questions from the interview
In 2020, he will compete in the Games and in the IRONMAN Kona
Some triathlete did it a long time ago. I will have the Games first as a priority and then I will go to the ironman to do my best. They are very different preparations.
There is some time to prepare the ironman fairly well, but not to go with guarantees and do it in the best way. Another thing is to go to get experience, but without being at my best level.
In Tokyo 2020, you will be 37 years old
I didn't see myself joking at that age. Long ago there were cases of long-lived people, but I never thought so long-term, but I went year after year.
Suddenly you have an age, but if the results accompany, and you enjoy what you do ... If I suffer, I have injuries or I no longer have fun, I will do something else, but I think I am competitive.
Now the races are more open; In my time of more rivalry with the Browns it seemed that one of the three was more favorite. But there is no longer that domain.
The current panorama of triathlon. A new generation seems to join Mola and Vincent Luis now.
-Yes, Mario and Vincent are in their maturity, but there are also the Norwegians [Kristian Blummenfelt, Gustav Iden and Caster Stones], who are more unpredictable and capable of very good careers. Or New Zealander Hayden Wilde, third in the test event Tokyo 2020 With 23 years.
There are many good people to win and it is difficult to predict.
Alistair Brownlee will also be in Kona, does it motivate you?
I'd rather be the best rivals. There are people as good or better than him right now. From a tactical point of view, I might be interested in your absence, but I may be interested in career strategy: it may be another rival or help you eliminate others.
If Alistair is in Tokyo, the race is more likely to break and the group that comes out in front of the water escapes, but now there are many good cyclists who are not good swimmers, so that group usually engages with the getaway.
I'm looking for the Slot in IRONMAN of Malaysia
It was more a joke (laughs), but the decision was there. I had not felt well in the last races of the year, because of the falls.
But the wounds were closing and I decided to extend the season in Malaysia a bit more looking for an ironman with heat and humidity. Although the Tokyo Games are not disputed in ironman distance, I wanted to face that because you always learn.
To Hawaii I will go without pressure or a clear objective in the classification, but to make one more race and gain experience there for later.
What have you learned from IM Malaysia
Career nutrition and hydration management was better than the ironman who had run in Cairns and Hawaii [both in 2018]. The level was not the same and that allows you to make fewer mistakes and better manage the race.
I did that better and, within the suffering of an ironman, I ended up more whole than in the previous two. In ironman you need experience and know yourself and the career: strategy, nutrition, rhythm control ...
Go to Hawaii without pressure, but always compete to the fullest
Honestly, after the Games I don't see enough time to prepare an ironman at my best level. If in the end I go to Hawaii, it would be more to know the test and gain experience
Then you go out to do your best, yes. But if I dedicate myself to the Games, preparation will not be ideal for Hawaii.
It may be more worth preparing the 70.3 World Cup [on November 29 in Taupo, in New Zealand], which I like and looks forward to.