Javier Gómez Noya «Mario is the best triathlete in close range, he is very fast and capable of running more than anyone»
Yesterday he participated in a FETRI live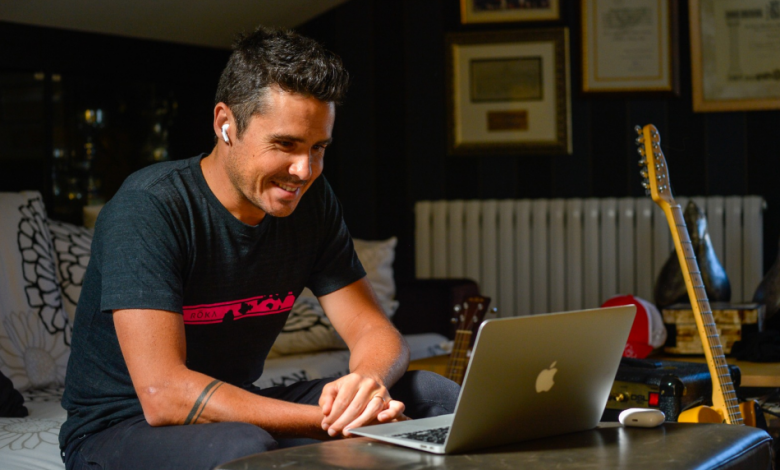 The Great Captain of the TRIARMADA, Javier Gómez Noya, participated in an interview through the Instagram Live of the Spanish Triathlon Federation.
The great Spanish Triathlon champion even answered in English to some fans connected from different parts of the world, revealing personal details and talking about current issues or his memories such as the Princess of Asturias Award for Sports.
"I started playing soccer, but I really didn't stay long."
Javi Gómez Noya was from the story of his beginnings in sports: «I started to play soccer, but I really didn't stay long. I joined the Ferrol swimming club, I started swimming, I was progressing, and I was good at it but it was not an outstanding one.
I knew it was not going to be a world crack, but without training I had practically ease on the bike and running ». So arrived at the first triathlon «in 1998, in Olympic distance, and although it was a hard experience I liked the sport from the beginning.
Little by little I got bigger, and when a countryman like Iván Raña, who lived thirty miles from home, competed and got his Olympic diploma in Sydney 2000, I thought I could do something ».
Since then until now, many things have happened in Javier Gómez Noya's life, including experiencing the current health emergency.
"I am in a moment of training, raising my foot a little, and not being at the competitive level because there are no races now," he explained. «
Waiting to see how the calendar is configured, what races there will be, if Hawaii will be held ... the problem right now is traveling, and bringing in XNUMX people from all over the world, even in a country like New Zealand, which has very controlled health issue, it looks a little distant, "confessed the great champion.
New Zealand has always been a special place for Javier Gómez Noya "since winning the 2003 World Cup in Queenstown. I've always loved it, competing there is fantastic, Auckland is where I've performed the best.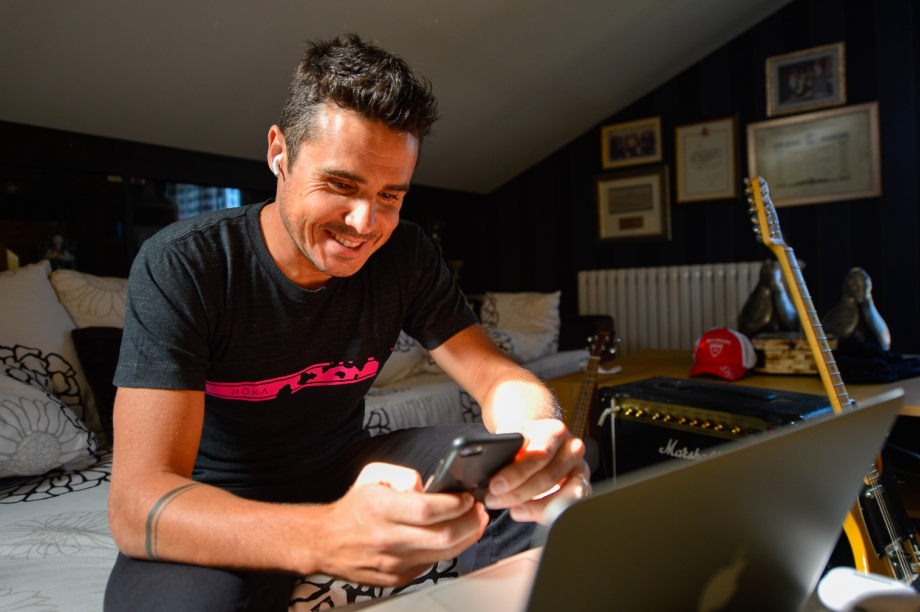 In addition, of course, it is a country with many things "and also especially my wife, Anneke."
Other curiosities were «the worst sporting experience, the injury before the Rio 2016 Olympic Games; and there have been many good moments, I would perhaps stay with the sprint against Jonathan Brownlee at the London 2012 Games ».
The talk passed with a memory of all the World Cups against rivals like Frodeno or the Brownlee.
The answers to questions with details about the pre-competition diet followed, «which is not always the same, changes depending on the circumstances, the place of the World you are in, you cannot stress about eating exactly what you want»
About his withdrawal
He also spoke about the inevitable question of a future withdrawal that was raised by another great Spanish international champion, in this case by Duathlon, Emilio Martín. Noya is clear: «As long as I feel well and enjoy…».
About Mario Mola
The curiosity of the fans even led to a question about the other current main figure of the Spanish triathlon.
¿Mario Mola Will it surpass you in World Cups ?, said Daniel Márquez, Director of Communication of the Spanish Triathlon Federation.
«Of course he has that ability, he is the best triathlete in close range, he is very fast and able to run more than anyone else. He is in a good age, in his sporting maturity and he could surpass me ».