Javier Gómez Noya will participate in the Banyoles European Cup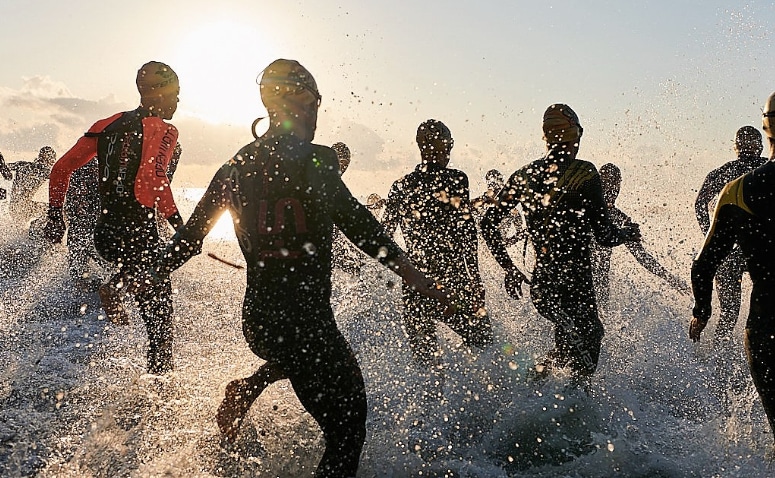 A few days before the start of the Triathlon European Cup, the current World Champion, Javier Gómez Noya from Pontevedra, has confirmed his attendance at the event.
The Olympic triathlete started the season successfully by winning the Dextro Energy Triathlon ITU World Championship Series in Sydney and showing great form, he was third in the Madrid World Cup behind the Brownlee brothers, but nevertheless in the European de Pontevedra could not achieve it and finished 40th. Currently, thanks to its sixth position in Hamburg, it leads the ITU World Championship rankings.
In the absence of the Brownlee brothers, the Spaniard is the main favorite in Banyoles. Even so, he is sure to find a tough position with some of the fittest young triathletes this season like the Majorcan. Mario Mola or the French Vincent Luis and Aurélien Lescure.
In addition, a total of thirty-three triathletes will be those who will attend this weekend representing Spain in the Premium Triathlon European Cup that will be held on Sunday, July 31 in Banyoles:
List of summoned in female elite:
- Elena Aguilar
- Melina Alonso
- Ana Burgos
- Patricia Diaz
- Estefanía Domínguez
- Tamara Gomez
- Marta Jiménez
- Maria Ortega
- Maria Pujol
- Natalia Raña
- Sara Regidor
- Carolina Routier
- Judit Saizar
To see the entire convocation of ELITE FEMENINA visit the following link: http://www.triathlon.org/events/start_list/2011_banolas_itu_triathlon_european_cup/6038/
List of summoned male elite:
- Uxio Abuin
- Pau Castellvell
- Francisco Fernández-Cortés
- Miguel Angel Fidalgo
- Jesus Gomar
- Javier Gómez Noya
- Vicente Hernandez
- Ricardo Hernández Marrero
- Mario Mola
- Albert Moreno
- Jariel Naranjo
- Jorge Naranjo
- Albert Parreño
- Jose Miguel Pérez
- Pedro Miguel Reig
- Daniel Rodríguez
- Anton Ruanova
To see the entire session of ELITE MASCULINA visit the following link: http://www.triathlon.org/events/start_list/2011_banolas_itu_triathlon_european_cup/6039/