Javier Gómez Noya and Ainhora Murua with the goal set in the European Triathlon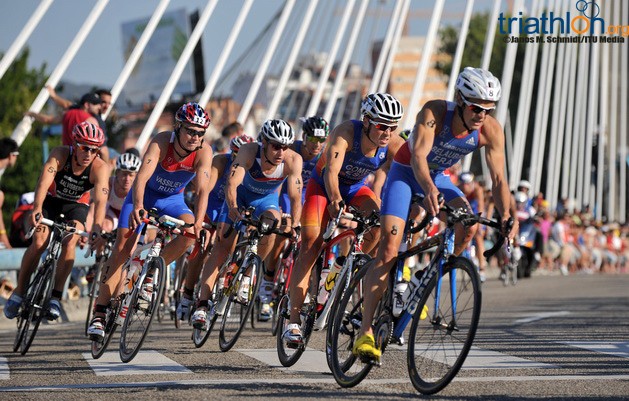 This weekend the Israeli city of Heriat hosts for the first time the European triathlon championship. This test guarantees two Olympic places to the countries of the winners.
After what happened last year in Banyoles, and with the absence of the Brownlee brothers, Javier Gómez Noya leaves as the great favorite to be proclaimed European champion.
The Russian Bryukhankov participates in the European Championship one week after the Sydney event, where he and Ivan Vasiliev finished in fifth and sixth position respectively.
Triathletes will have to keep a close eye on Vasiliev as he starred in a great bike getaway in Sydney.
The Swiss Riederer hopes to start 2012 in Israel as well as the end in 2011, with a podium. In 2011 he was fourth in the World Championship ranking and his objective will be to consolidate the position of Olímpico with the Swiss team.
Dmitry Polyansky, also a favorite, has a chance of getting a victory for Russia after the bronze he got in Pontevedra last year behind the Brownlee brothers.
Mario Mola fourth in Mooloolaba, you can have podium options. The rest of the Spanish Josemi Perez, Ivan Raña and Fernando Alarza They will seek to score to obtain their Olympic classification.
In the women's category, the French Emmie Charayron will defend her title and will try to obtain her third victory but will have to face the Swiss Nicola Spirig, who if she wins it will be her fourth European title. Champion in the years 1998, 2009 and 2010 and finished 5th place in Sydney.
The Spanish Ainohra Murua starts with great medal options together with JessicaHarrison (FRA), Vendula Frintova (CZE) and Helle Frederiksen (DEN).
The Spanish team will also be made up of Marina Damlaimcourt, Carolina Routier, Anna Godoy and Xisca Tous.
The women's event will start at 16:00 p.m. on Friday 20 and the men's at 15:00 p.m. on Saturday April 21