Javier Gómez Noya and Mario Mola will participate in the French Grand Prix
The test will be held tomorrow, the 22nd.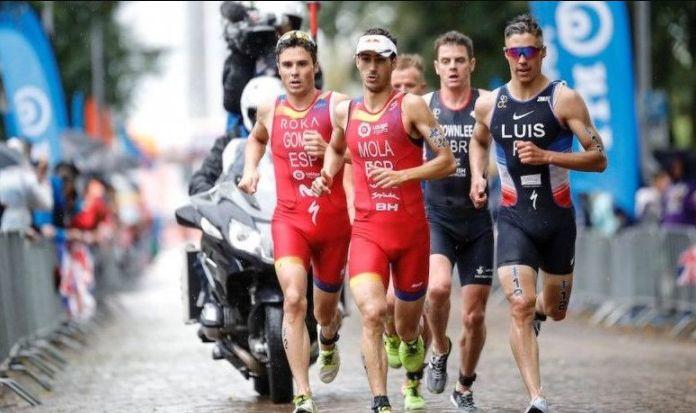 Spanish triathletes Javier Gómez Noya y Mario Mola will be tomorrow at the starting line of the Grand Prix of France triathlon, which this year will be held in Châteauroux to be disputed over sprint distance
Mola will race with the team (Saint-Jean-de-Monts) while Noya will do it with Liévin
A fancy poster
In addition to Noya and Mola, they will be in the competition Vicent Luis (Sainte-Geneviève); Leo Bergere (Saint-Jean-de-Monts), Dorian Coninx (Poissy) or Jacob Birthwhistle (AUS, Valencia),
Among the female category, the list is just as impressive, with the Americans Taylor Spivey (Poissy) and Summer Rappaport (Metz) Non Standford (Metz) or the French Cassandre Beaugrand o Leonie Periault (Poissy)
As for the Spaniards who compete D1 will be David Castro (Livin), Ernest Lopez (TRI VAL DE GRAY), Carolina Routier (ISSY TRIATHLON), Marta Sanchez (STADE POITEVIN TRIATHLON) and Sara Guerrero (Livin)
Schedule
The women's event will begin at 13:30 p.m. while the men's event will begin at 15:30 p.m. on Saturday, August 22
Mola will return to compete in athletics
In addition, Mola has also confirmed that he will be at the Castellón Provincial Athletics Grand Prix next August 24, to participate in the 5.000-meter test.
The Mallorcan already overtook him after winning the athletics event that he played a week ago on the island over 3.000 meters.
In this test he will seek to achieve the minimum to compete in the Spanish Championship of the modality.