Jodie Stimpson wins Challenge Miami
Sara Pérez has been fourth in her debut in the distance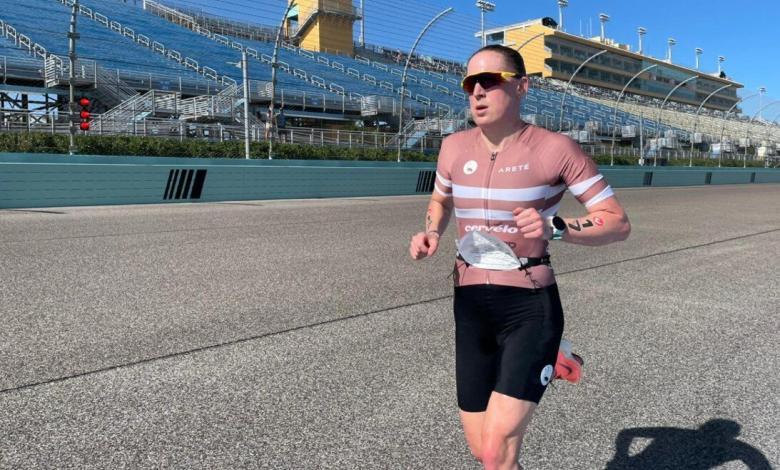 Today one of the most anticipated events of the year was held in the United States, the Challenge Miami which has brought together some of the best athletes in the field.
The women's event, which was held in the first place, had a last-minute withdrawal from one of the favorites, the IRONMAN World Champion Anne Haug for having tested positive in a Covid-19 test.
In the starting line if they were Lucy Charles, Jodie Stimpson, Paula Findlay among others and the Spanish Sara Pérez who debuted in the distance.
The test has been contested at the NASCAR Homestead-Miami Speedway circuit over a distance of 1.500 m of swimming, 60 km of cycling at 17 laps and 16,9 km of running at 7 laps.
The test began at 13:00 p.m. local time, 19:00 p.m. in Spain with the 1,500 meters of swimming where the first to leave the water was Lucy Charles followed by Sara Pérez. Third was Fenella Langridge at 1:23 from the leading duo.
In the cycling segment, Sara and Lucy were exchanging the first position so that finally Sara got off the bike first with 5 seconds of advantage over Charles.
Charles, in this segment they sanctioned her with 2 minutes for an infraction that she fulfilled before starting the race on foot.
The third to leave the bike was Paula Findlay followed by Jodie Stimpson at 2:12 behind Sara.
In the running race thanks to the advantage gained by Sara in the Penalty Box, she maintained the first position until the 9th kilometer of the race where Stimpson overtook her, passing Lucy Charles with a 20-second advantage.
From there Jodie Stimpson he continued to increase his lead to finally claim victory with a time of 3:01:54.
The second classified has been Lucy Charles (3: 02: 26) followed by Jackie Hering (3:03:25) which reached Sara Perez (3:03:31) in the last kilometer.
Sara has done a great performance in her debut in the distance with the final fourth place
Classification