Joel Filliol will be coach of the Australian triathlon team
Australia wants to be the world's No. 1 nation in triathlon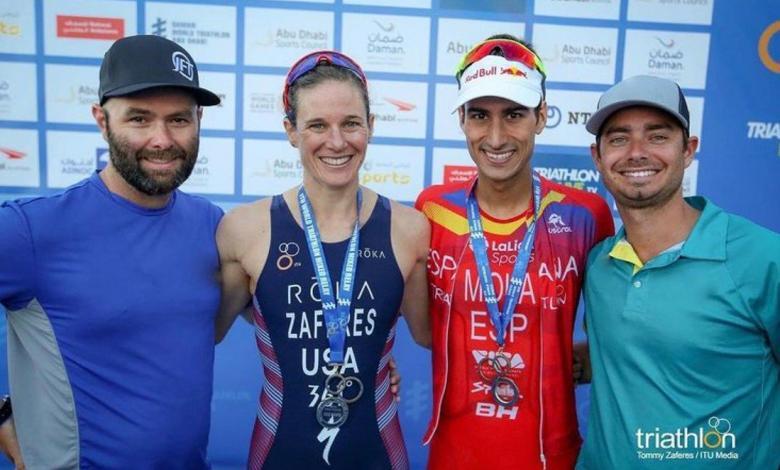 Joel filiol, coach of Triathlon World Champions as Mario Mola, Katie Zaferes y Vincent Luis will from now on be the head coach of the Australian triathlon team.
This has been confirmed by the Australian federation in a release
"Aligning with the High Performance strategy, Filliol will be in charge of leading the Australian training environment with the aim of being on the podium in major international events.
One of the best triathlon coaches
Filliol comes to the Australian national team as one of the best triathlon coaches today and a decorated career on the elite stage.
In recent years he has trained athletes with more than 90 podiums in the World Triathlon Series, as well as world championships, Commonwealth medals and the Olympic Games.
Joel Filliol commented that he was eager to contribute to the team and to the wider triathlon community in Australia.
«HI've been working closely with Australian athletes and staff for the past few years, and have been fortunate to support some very strong international performances through these partnerships.«Said Filliol.
"When the possibility of expanding this relationship arose through the role of Head Coach of the Podium Center, I learned about the quality of the people involved, the vision and ambition of Triathlon Australia, and that this was the right time and the right opportunity for me to contribute. long-term success for Australian athletes on the world stage «.
This key appointment in Australia's strategy to be # 1
The appointment of Filliol, along with the creation of the TA Podium Center, is a key strategic element of TA's High Performance Plan towards Paris 2024 and Los Angeles 2028.
High Performance Director Justin Drew said Filliol is a good addition to the Australian team.
"Joel's addition to the team aligns with our commitment to be the number one triathlon nation in the world"Said Drew.
«His experience and dedication to working toward this vision, in addition to contributing to the overall development of our coaching workforce, complements and supports the direction in which our high-performance team is already moving. "