Days of open doors in the CAR of Madrid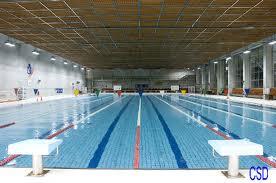 On November 26, the open day will be held at the CAR in Madrid, coinciding with the development of the last National Concentration of the National Plan for Sports Technification 2011, with the attendance of all the cadet and junior athletes with scholarships in the National Technification Centers; Blume from Barcelona, ​​CAEP from Soria and CAR from Madrid.
The objective of these conferences is to present the organized work models aimed at high performance in cadet and junior categories and to establish work guidelines and coordination with the clubs.
The PNTD has designed a new program in which the organization models that have outstanding clubs due to their high number of young athletes, also from the National and Autonomous Centers for Sports Technification, will be presented and they will attend a swimming training in the Center's pool. of High Performance of Madrid with the athletes awarded by the FETRI in the CAR of Madrid and in the National Centers of Technification.
More information and registration in this link