Jose Almagro and Marina Damlaimcourt impose the Duathlon Villa de Madrid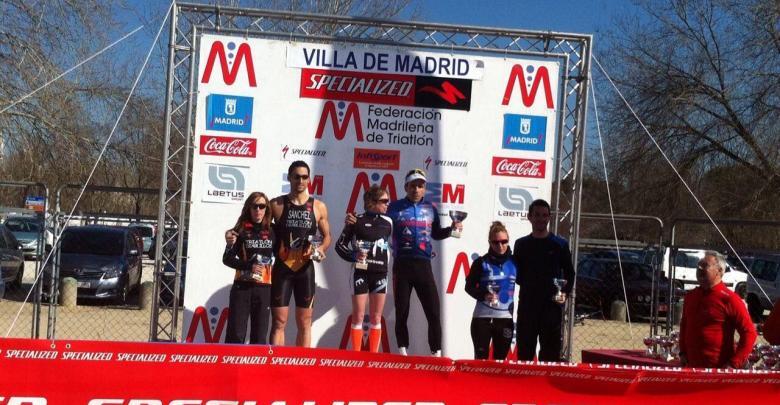 Last Saturday, February 18, the legendary Duathlon Villa de Madrid was held at the Casa de Campo in Madrid, which in 1995 became the Spanish Championship, and where for another year some of the best triathletes on the national scene and International gathered to participate in this test.
In a scoring event for both the Individual and Club Rankings, we could count on the presence of Madrid's Jose Almagro (current Champion of Spain in the Individual Ranking of Duatlón Cros and Super Ranking 7) and the international Marina Damlaimcourt, who this year is struggling to maintain the necessary points that give her the place at the London 2012 Olympics
More than 600 duathletes participated in the different outings that took place throughout the morning. At 10.00 the first men's Supersprint distance was given (3km-7,8km-1,5km) to continue with the women's event. Once the popular event was over, the Sprint Distance Duathlon (5km-23,4km-2,5km) was held.
David Vargas and Isabel María Gutiérrez, the winners of the Duatlón Popular Villa de Madrid, distance Super Sprint, and with total authority and without giving even a meter to their rivals, Jose Almagro and Marina Damlaimcourt prevailed in their respective categories and in sprint distance, making clear the high level of competition for Madrid triathletes.
Diablillos de Rivas and the University Triathlon Club of Madrid were the ones with the highest score for the ranking of clubs in the male and female categories respectively.
The provisional classifications of the test can be found in: http://www.laetus.es/duatlon-clasificaciones.php