José Hidalgo, President of FETRI, the voice of Spanish sport at the Congress Reconstruction Table
"Sport is an essential tool in the gear of social reconstruction"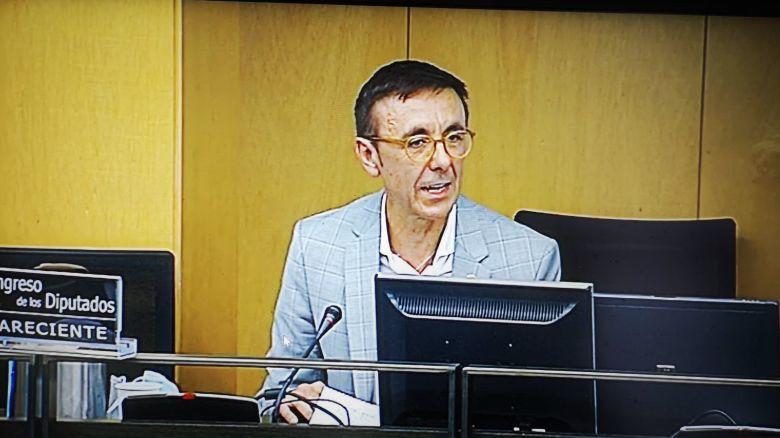 The president of the Spanish Triathlon Federation, Jose Hidalgo, has been the representative of Spanish Sport at the Meeting of the Working Group on Social Policies and Care Systems in the Reconstruction Table of the Congress of Deputies, as president of ADESP (Spanish Sports Association).
José Hidalgo has valued how Sport is an essential tool in the gear of the reconstruction of society it improves health, quality of life and represents an economic and social engine.
Sport creates almost 300.000 direct jobs in Spain
Sport almost promotes 300 thousand direct jobs in our country. And all against sedentary lifestyle, which represents almost 1.500 million euros of annual healthcare costs and kills more than 52 thousand people every year in Spain.
100 million euros to be at the average of our environment
The President of ADESP has explained to the different groups of the Chamber how relevant studies detail that Spanish Federated Sport needs 100 million euros more to be in the average of the countries of our environment, a section in which even Portugal surpasses us in investment per inhabitant and income per capita.
Sports tourism, the driving force behind national tourism
In his speech, the President of ADESP and FETRI has also called for a boost for sports tourism as a catalyst for national tourism, thus generating a new horizon for the sector, and has highlighted how Sport is an effective tool for equality , inclusion and cohesion of our society.
"The sports world has been waiting for them for too long."
«It would be great news if the Congress of Deputies approved measures that promote and articulate the fight against sedentary lifestyle and recognize Sport as an Activity of General Interest for this country.
They have a lot of work ahead and very difficult » -Hidalgo said to the deputies who made up the auditorium- as always, «count on us to work and improve this great diverse, plural and collective project called Spain ».
«But don't forget, the world of sports has been waiting for you for too long ».
Political representatives have received the Reconstruction and Activation Plan for Spanish Sport, a document prepared by ADESP, essential for the post-covid stage, as it has 24 measures and 56 recommendations to help reactivate our Sport.