José Manuel López does an IRONMAN on a weekend for a charitable cause
José Manuel López, has collaborated with the #newfreedomweekend movement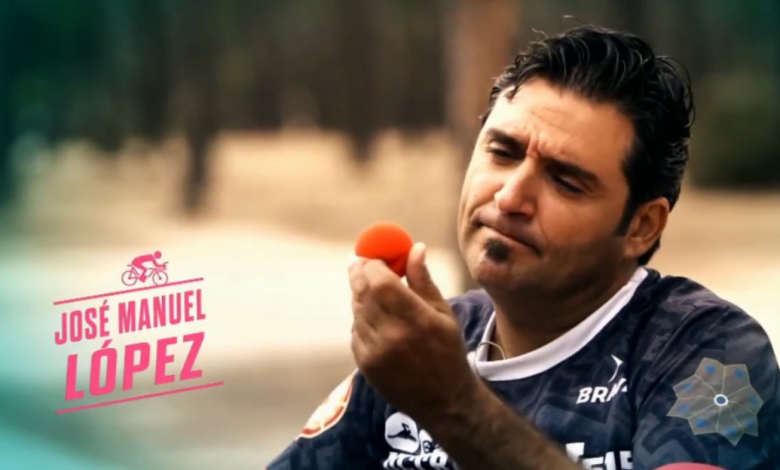 In Spain, federated athletes have the possibility of training twice a day during the state of alarm.
And taking advantage of this situation the triathlete José Manuel López has made a IRONMAN last weekenda (3,8 km swimming, 180 km cycling and 42 km walking) to raise funds for a good cause, the newfreedomweekend project
He has done it in several batches
He has done it in several batches, investing 1:14:22 in swimming 3,8 km, 6:38 in doing the 180 km of cycling and just over 6 hours in completing the 42 km of the race on foot.
Speaking to GND daily he commented "It has not been easy for him to complete that distance." "The hardest thing was on Saturday morning, the transition from swimming to cycling, the first part of the bike was really hard, after so many weeks without being able to do sports in a normal way."
In April he already made a trial "Indoor at home" 2mx1m
He is a well known ultra-distance runner for making 30 IRONMAN in 30 days and 90 in one year.
Jose Manuel, a well-known long-distance athlete in Mallorca, who in 2015 already did 30 IRONMAN in 30 days and 90 in a year for the project #impossible365 among other ultra-distance challenges.
But this time he has joined the #newfreedomweekend movement to raise funds for € 5 micro-donations for research, children, and the fight against hunger
The New Freedom Weekend will take place on June 27 and 28, during the last weekend of the month.
Those attending this event where they can play sports in their area will be able to make their donation to World Central Kitchen, the organization of Spanish chef José Andrés who is distributing food where it is most needed.
All information in https://www.newfreedomweekend.com/