Joselyn Brea and Celestino Fernández Spanish Duathlon Champions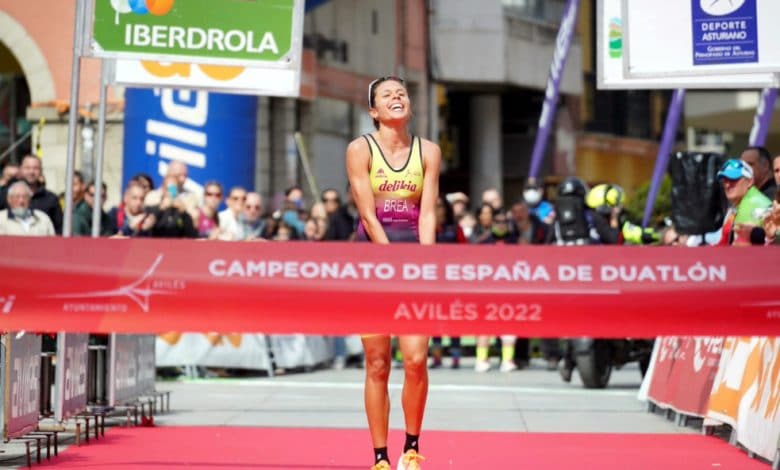 Today in Avilés the Spanish Duathlon Championship where a good poster of professionals has competed for the title.
After yesterday's day, marked by heavy rain and wind that forced the tests to be delayed, today the weather has accompanied the duathletes.
Joselyn Brea, from Club Deportivo Delikia, scored the victory with a time of 57:15 among the women's elite, eight seconds ahead of the Valencian Noelia Juan, from CEA Bétera, his getaway partner in the cycling sector, and 1:01 on María Varo, of the Tri Infinity Móstoles.
The three duathletes were part of the group of favorites with the Asturian Paula Herrero, from Saltoki Trikideak, who suffered mechanical problems that took her away from the podium, and some other athlete.
They ran the first segment almost together, and Herrero and Brea left by bicycle.
Both would be hunted by Noelia Juan, who took the opportunity to leave with the Spanish-Venezuelan, whom she would narrowly surpass in the final race, while Varo consolidated his advantage over the chasing groups in cycling and finished off with the bronze in the foot race.
In the men's category, victory has been for Celestino Fernández followed by Carlos Oliver y Nico Regidor in a tight sprint.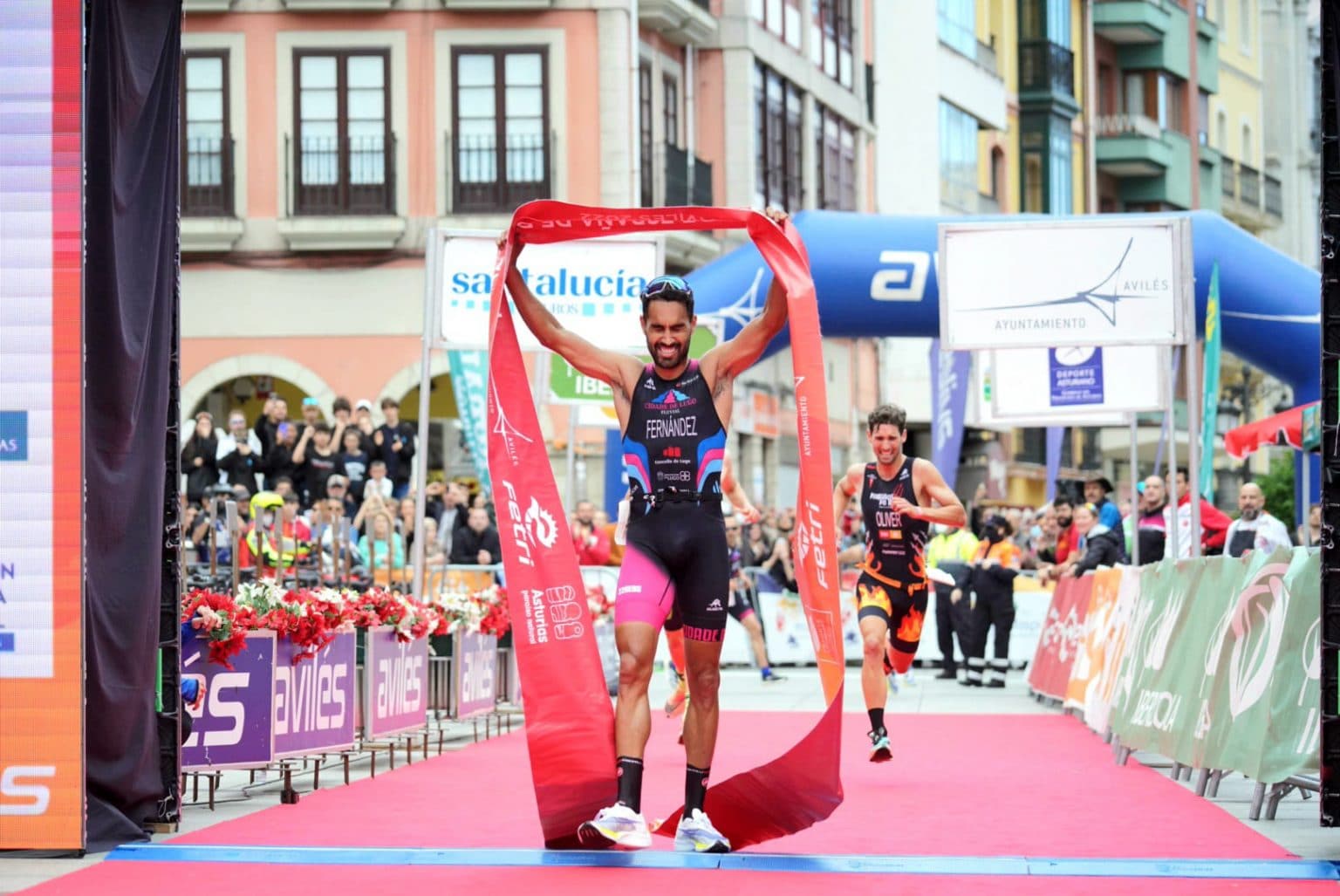 A story very similar to the women's, but with a much larger main group of favorites than in the women's category, was repeated shortly after on the streets of Avilés.
First segment of the race on foot with vigilance and control among all, and attacks in cycling until the escape of Tino Fernández and Carlos Oliver was consolidated.
The man from Cidade de Lugo Fluvial, just turned 39, and very excited at the finish line, beat Oliver, from Diablillos Rivas, by just one second with a time of 50:28.
In the sprint and after a great job in the three segments, Nicolás Regidor, from Marlins Triathlon Madrid, entered two seconds later for the bronze.
By teams in the women's elite category, the Valencian club prevailed CEA Bétera, followed by Navarrese Saltoki Trikideak, and Devils of Rivas.
Marlins Triathlon Madrid were the absolute team champions, followed by Cidade de Lugo Fluvial and Stadium Casablanca Mapei, from Aragon.