Mario Mola fourth and Josemi Pérez cut points to Raña in the struggle to participate in the London Olympics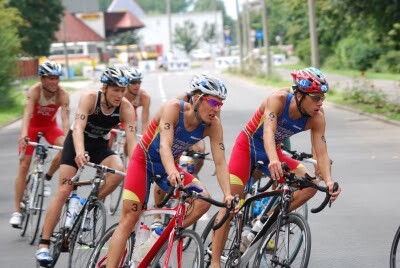 The triathlete from Cuenca Josemi Pérez has finished fifteenth in the Triathlon World Cup event held in Mooloolaba, Australia. This test is the starting signal for the final leg of qualifying for the London 2012 Olympic Games. With his 15th position, Pérez has cut 168 points in the standings from Iván Raña, who has remained in 37th place and who is his main rival for participate in the most important competition that is held.
The third in contention, Mario Mola, has made a great performance and has finished in 4th place, cutting the difference in points with the triathlete from Cuenca. The test was awarded to the Frenchman Laurent Vidal, who beat the local Brad Kahlefeldt, the American David Hauss and Mola himself in the last sprint.
A great result, therefore, for José Miguel Pérez, who sent a thank you message from Australia at the end of the race, saying "thank you to those who have followed the race, I felt your encouragement from Australia. Thank you". The man from Cuenca has pointed out that "the race has had a point of hardness added by the heat, which has given the 10-kilometer race on foot a more agonizing point." Of course, José Miguel Pérez ended up happy to close the gap to Iván Raña and "happy with the race, a good swim and a bike to endure. Let's hope we go further and give you more joy."
Source: vocesdecuenca.com