Judith Corachán returns to competition at Challenge Mogán
Judith Corachán starts the 2021 season at the Challenge Mogán - Gran Canaria, as she did four years ago, where she got a creditable 5th place.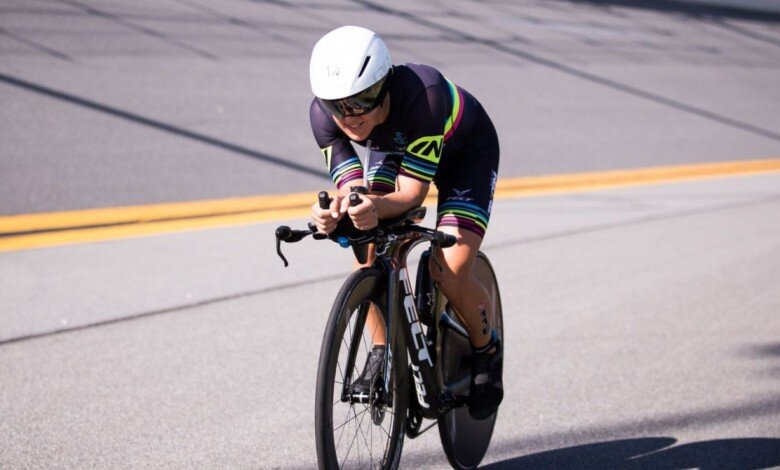 This Saturday, April 24, the competition season will begin for Judith Corachán in the Challenge Family circuit test that takes place in Gran Canaria, the Challenge Mogán .
Last year Judith was only able to compete in 3 races.
In March he achieved 3rd place in the New Zealand Ironman as well as qualifying for the world IRONMAN of Hawaii, a competition that was suspended and in which Judith retains her place for this year's edition.
Later in October he achieved the 3rd place (and the silver medal in the Spanish Medium Distance Championship) at the Bilbao Triathlon. Finally the year ended in the historic Challenge Daytona organized by the PTO (Professional Triathletes Organization) and where he finished in the 21st position.
Judith will compete as an independent
The Anfi Challenge Mogán - Gran Canaria will start at 8:01 in the morning (the men's elite start will be one minute before) Canary time, 9:01 peninsular time.
In this new season Judith will compete as an independent, no club has firmly committed to her this year despite the great results achieved throughout her sports career.
"I'm elated to be racing again"
Judith faces the Anfi Challenge Mogán - Gran Canaria with great enthusiasm, wanting to put on the number and compete again, hoping that in 2021 the maximum possible competitions can be held:
"I'm euphoric to go back to racing, to put on a number again and at the same time a little expectant because you don't really know how it's going to go, what is going to happen, how everything is going to go ... because of all this situation of uncertainty.
But I just hope, once the starting gun is fired, forget about everything, compete, enjoy and do my best.
At the level of results I can't make many bets, I don't know how I'm going to be, how the others will be… the level is very high and it will really be difficult to get into the top5.
But I feel very well, I am training very well and I hope to have a good race and have a good reward on a personal level.. "