Kilian Jornet does not get the 24 hour record.
It has been withdrawn within 10 hours of starting due to physical problems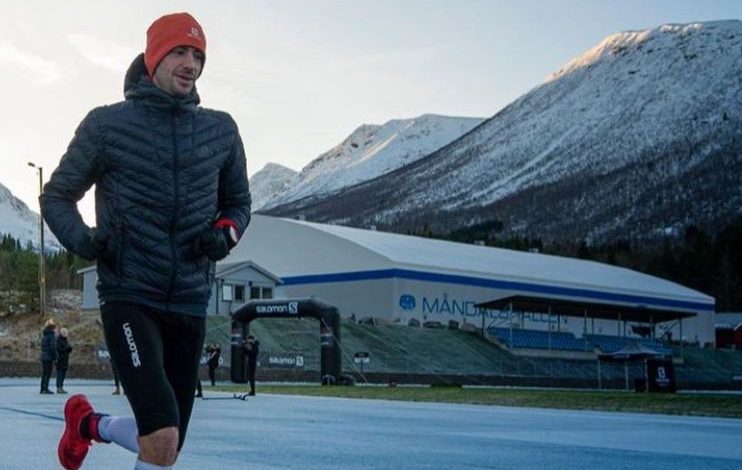 The utrarruner Kilian Jornet, 7 times world champion in trail running, could not complete the challenge that he had proposed to run 24 hours on a track.
Shortly into the tenth hour of running on the track, Kilian began to suffer physical discomfort in the knee. He requested the help of his physios and tried to keep running, although he finally had to withdraw at 10:30 hours of competition.
Kilian completed 134 kilometers and 800 meters completing a total of 337 laps, always with times worse than the record for this distance.
Step 100 km: 7:23 + 8 minutes
Passage 120 km: 9 hours
Step 9 hours: 120 km
Step 10:19: 134, 80, at which point Kilian falls to the ground because of knee discomfort.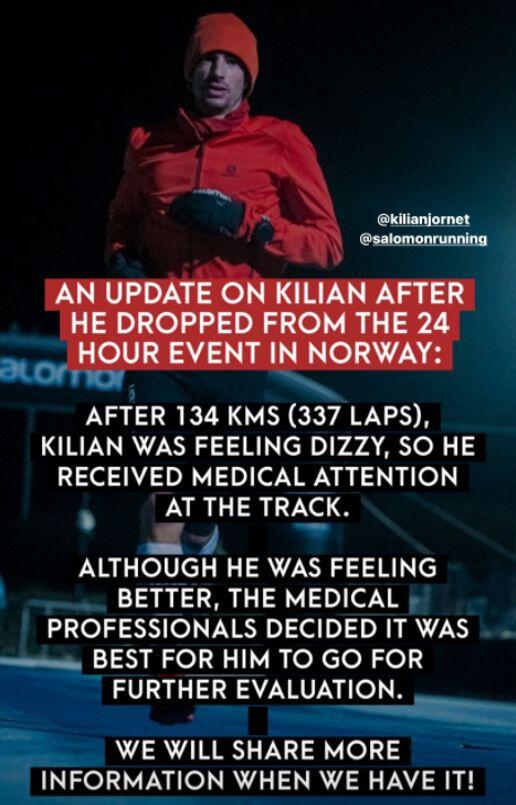 His goal was to surpass the 303,506 kilometer mark set by Yiannis kourosIn 1997
Kilian Jornet had set out to run more than 303,5 kilometers followed on the track, a record held by the Greek Yiannis kouros 303,506 km achieved in 1997.
Has done it on the track 400 meter plaid in Måndalen (Norway), where he has been training and without an audience due to the coronavirus pandemic.
As expected, the challenge temperatures have been very cold. Kilian Jornet started the challenge with zero degrees and was descending throughout the day.
This is the video of the challenge