Kristian Blummenfelt 6:44:25 in the U7U8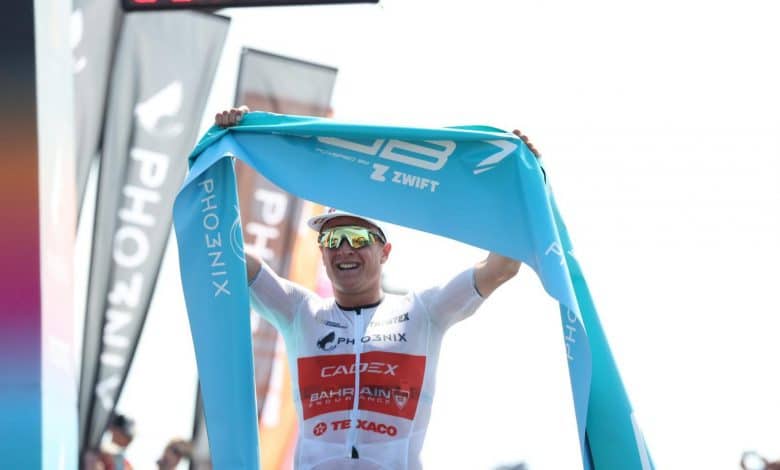 Today one of the events of the year in the world of Triathlon has been disputed, the sub7sub8 where 4 triathletes (2 men and 2 women) have tried to lose 7 and 8 hours respectively in the Ironman distances (3,8-180-42,2)
The competition where they have been Kristian Blummenfelt, Joe Skipper, Nicola Spirig y Matt Matthews It has been played in Germany with the epicenter in the DEKRA Lausitzring stadium located in the northeast of Germany.
Consult the women's chronicle where Matthews has taken the victory
The test began at 7 in the morning with the women's start where they swam the 3.800 meters of swimming.
Once the swim was completed, they got on the bike and headed to the DEKRA Lausitzring circuit where the rest of the test was completed.
The competition has been marked by strategy, since each triathlete has been able to select 10 "Pacemakers" to make the most of their skills.
In the Blummelfet swim he was the fastest getting a 5 minute lead over Skipper.
In the cycling segment Skipper was the fastest reaching T2 with 3:16:42, 7:40 less than Blumemenfelt.
The Norwegian with a great segment of the foot race has been recommending to reach the finish line with a time of 6:44:25 being the first man to lose 7 hours in Ironman
Joe Skipper was second with a time of 6:47:36
These have been the times of both triathletes
| | | | | |
| --- | --- | --- | --- | --- |
| Discipline | Blummenfelt | Time | Captain | Time |
| 3.800 meters | 0:48:21 | 0:48:21 | 0:53:24 | 0:53:24 |
| | 0:00:22 | 0:48:43 | 0:00:43 | 0:54:07 |
| 180 km | 3:24:22 | 4:13:05 | 3:16:42 | 4:10:49 |
| | 0:00:30 | 4:13:35 | 0:00:04 | 4:10:53 |
| 42,2 km | 2:30:50 | 6:44:25 | 2:36:43 | 6:47:36 |
And this is the comparison, averages with respect to the forecast that was planned
| | | | | | |
| --- | --- | --- | --- | --- | --- |
| Blumenfet | | | | | |
| | Distance | Time done | Rhythm | Target Time | Difference from target |
| Swimming: | 3.800 meters | 0:48:21 | 1:16 min / 100m | 0:45:00 | 03:21 |
| T1: | | 00:22 | | 00:40 | -00: 18 |
| Biking | 180 km | 3:24:22 | 52,8 km/h | 3:49:00 | -24: 38 |
| T2: | | 00:30 | | 00:20 | 00:10 |
| Race on foot: | 42,2 km | 2:30:50 | | 2:25:00 | 05:50 |
| | | | | | |
| | | | | | |
| Captain | | | | | |
| | Distance | Time done | Rhythm | Target Time | Difference from target |
| Swimming: | 3.800 meters | 0:53:24 | 1:24 min/ 100m | 0:49:00 | 04:24 |
| T1: | | 0:00:43 | | 00:40 | 00:03 |
| Biking | 180 km | 3:16:42 | 54,9 km/h | 3:20:00 | -03: 18 |
| T2: | | 00:04 | | 00:20 | -00: 16 |
| Race on foot: | 42,2 km | 2:36:43 | | 2:37:00 | -00: 17 |
| | | | | | |