The Comunitat Valenciana will have five national triathlon events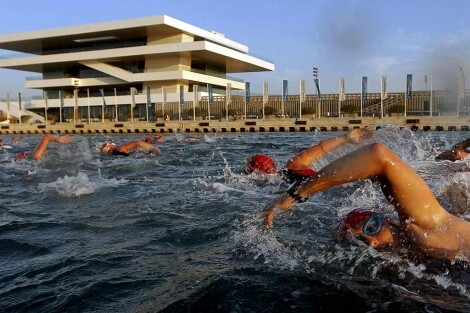 Gandia, Valencia, Orihuela and Canet d'en Berenguer will host the scoring competitions for the Spanish Triathlon Federation
The Valencian Community will have five triathlon tests ranked by the Spanish Triathlon Federation during the 2012 season. In this way, our community becomes a benchmark in terms of the organization of tests since it will be the one that will host the most national competitions during the year that is close to beginning.
The Spanish Middle Distance Championship will be the first on March 4 in the city of Valencia. This new appointment will also score for the Spanish Cup.
A month later it will be Gandia that celebrates one of the Qualifiers for the Spanish Triathlon Championship. The triathletes of the Comunitat will have a golden opportunity to obtain one of the tickets that will allow them to enjoy the final phase of Pontevedra.
On the other hand, the Spanish Cross Duathlon and Cross Triathlon Championships will also be held in Spain. Orihuela, which this year hosted the long-distance National, will organize the competition.
Canet d'en Berenguer will also be on the national calendar thanks to the celebration of the National Club League. The Territorial Triathlon Federation will co-organize the test that will attract the best national teams.
Source: elperiodic.com