The Spanish Cup of Triathlon MD and LD reaches its equator with the Half Triathlon La Rioja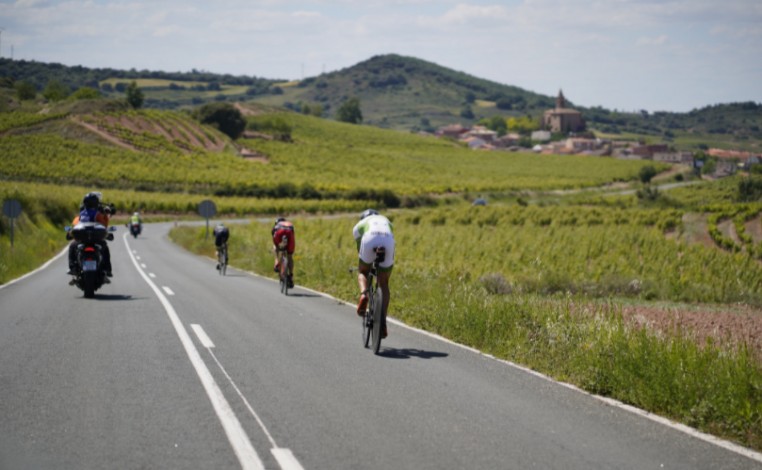 The Spanish Cup of Medium and Long Distance Triathlon 2021 will reach its equator next Saturday, June 19 in Logroño with the dispute of the Half Triathlon La Rioja.
The test with registrations closed for weeks that will give continuity to the competition of the Spanish Triathlon Federation calendar.
Confirmed pros
The #WineTri will once again feature the best triathletes of the national elite.
In addition to the 2019 winners, Gustavo Rodríguez y Cristina Rossello, the Spanish champion of Medium Distance Triathlon will join Laura Gomez, Aida Valiño y Saleta Castro, Pedro Andújar, Ramón Ejeda o Julen Díez among other confirmed participants.
The test will be played this next Saturday June 19 and will have 700 participants
3 more appointments on the calendar
After the Riojan triathlon dispute, there will be three cup dates for after the summer.
The first will be the Spain Middle Distance Triathlon Championship in Bilbao on September 18, rehearsal of what the European Championship will be next year within the program of the Bilbao-Bizkaia 2022 Multisport European Championship.
The Cup calendar will close in October with the dispute on the 24th of Ibiza Half Triathlon, and on October 30, Half Triathlon of Seville.
Gustavo Rodríguez and Laura Gómez prevailed in the first round of the MD and LD Triathlon Spanish Cup held in the Half Triathlon of Pamplona on Medium Distance.
The second appointment increased the distance to the kilometers of the Spanish LD Championship held in Platja d'Aro, and which concluded with the victories in terms of the cup classification of Víctor Arroyo and Judith Corachán.