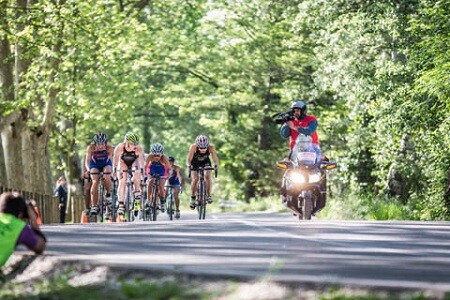 The European Triathlon Federation (ETU) presented this week provisional calendar of competitions for the next 2014 season.
An edition that thanks to the involvement and collaboration of the ETU itself, the Spanish Triathlon Federation (FETRI), the Catalan Triathlon Federation and the Catalan institutions returns at the end of next July to Banyoles; an emblematic city, with a long and outstanding trajectory in the celebration of triathlon events.
Thus, between the 26 and 27 in July, the town of Girona will once again host an international competition at the highest level, after the formidable organization and great reception it has garnered in recent years, with competitions of great significance such as Triathlon ITU World Cup in 2012, Or the Premium European Cups of 2011 and 2013.
The president of the European Triathlon Federation (ETU), Renato Bertrandi, has valued very positively the designation of the town of Girona as the venue for a European Cup during the coming season, noting that "It is a great satisfaction to see Banyoles in the ETU 2014 calendar. The 2013 edition was a great success and the televised images of this competition have contributed to a great promotion of our sport" Also, Bertrandi has expressed his desire for this appointment "continue to be a 'classic' within our calendar".
For his part, the president of the Spanish Triathlon Federation, José Hidalgo, influenced that "For us it is very important that a city with the tradition and vocation of Banyoles continue its link with triathlon, through the organization of major international events in our country, and thus also be able to offer our athletes the ability to compete at large international events at home ". Hidalgo summarized the great projection and organization of Banyoles, highlighting that the town "It has a great past and an excellent present, at the same time it offers conditions and an ideal setting for the practice of our sport".
FETRI
Photo: Yeray Menéndez