The Banyoles Triathlon World Cup will bring together the best athletes in the world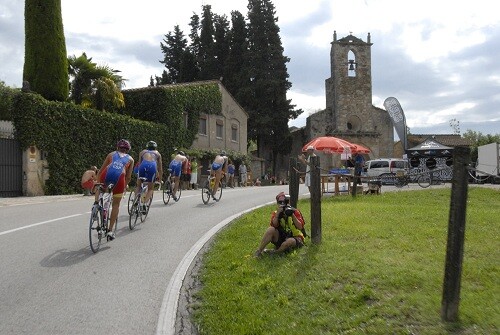 The fourth scoring event for the Triathlon World Cup will take place in Banyoles (Girona) next Sunday, June 17, and will feature the participation of the best triathletes in the world.
This test comes a year after the Pla de l'Estany region hosted the Premium Triathlon European Cup, which crowned world champion Javier Gómez Noya as the winner.
The Secretary General for Sports of the Generalitat de Catalunya, Ivan Tibau, stated the following during the presentation press conference: "We must be very satisfied that Banyoles hosts the only event of the World Cup in Spain, and the second that will be held in Europe. This speaks in favor of the excellent conditions that Lake Banyoles offers to play all kinds of competitions and also demonstrates the organizational capacity of the city and the entities involved in the event".
The uniqueness of Lake Banyoles and the possibility of witnessing all transitions from the same location differentiate this event from other competitions on the international calendar. Aware of this, the International Triathlon Union (ITU) has selected it together with Hamburg as one of the last important tests to prepare for the London Olympic Games.
The test will be held in the Olympic modality (1,5 km of swimming, 40km of cycling and 10km of running). The women's race will start at 9.45am and the men's race will start at 12.45pm.