The Basque Triathlon Federation will not rule until the Berasategui case is resolved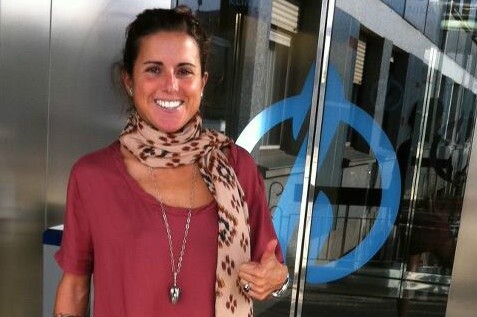 La Basque Triathlon Federation will not pronounce on the file opened by the presumed positive given last May by Virginia Berasategui in the Bilbao Triathlon until the case is resolved, in which the federative body would act as sanctioning entity.
Within three business days that grants the regulation so that Berasategui submits a request for counter-analysis concludes today Tuesday. In the case of not accepting this route, the positive one would automatically be formalized, which could give rise to a maximum sanction of two years.
Then, the Basque federation authority would communicate the result of anti-doping control and the corresponding sanction imposed on the International Triathlon Federation (ITU), the Higher Sports Council, the National Anti-Doping Commission and the Spanish Triathlon Federation. .
The national federations will also be notified of the sports that are practiced in the triathlon, that is, those that govern swimming, cycling and athletics in the State.
However, Berasategui he could use the judicial process to look for irregularities in the process of control of his urine, either in the transport or in the custody of the samples taken in Bilbao after the May 18 competition.
The Basque Government, which has express competences, has been carrying out numerous anti-doping tests through its medical services this year, seeking cleanliness in sport. He did it in the Bilbao Triathlon and, previously, in the duathlons of Arrigorriaga and Oñati, among others.
Source: deia.com