The FETRI will launch a new "dog" format with a canicross segment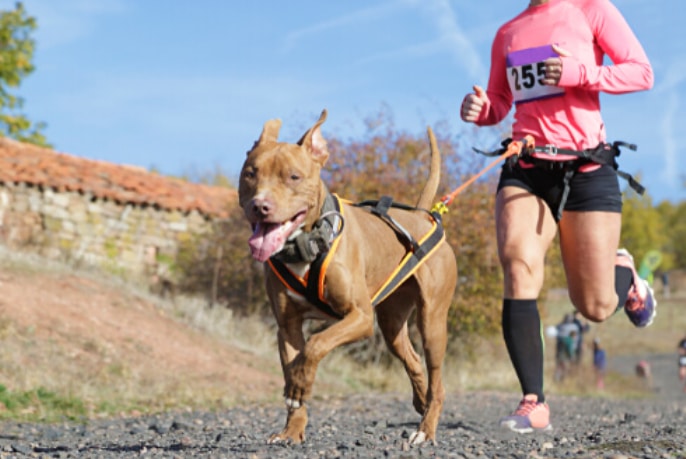 The rise and increase of sport during this time of pandemic has been spectacular all over the world and especially in our country, where thousands of people have put on their shoes to practice some type of sport.
Running, cycling are some of the most popular sports, but also practicing sports with dogs have also increased a lot.
El canicross, is a discipline where he runs with the dog, but with an extendable harness that allows the runner to go faster.
The mascot that goes in front of the runner is the one that sets the pace and although it seems like a difficult discipline, it is simple when he trains regularly.
The FETRI seeing the rise of this sport and in order to attract more people to the world of triathlon by 2022 will create a experimental test so that you can run with the pet.
It will unite the disciplines of swimming, Cycling y canicross, since it will be in this last part where the dog will run.
Now arrival at T2, The triathlete will put on the harness with his dog and they will run together to the finish line.
The dogs will have a sure prize since it will wait for them as soon as they finish a good can of sweets for dogs in his pit area, a real reward after the effort.
But this is not all, for cat lovers they will also be allowed to compete with the kitten on the bike if they carry an approved and carbon basket.
Happy April Fool's Day 😉