LA FETRI claims against the ITU for the incident with Javier Gómez Noya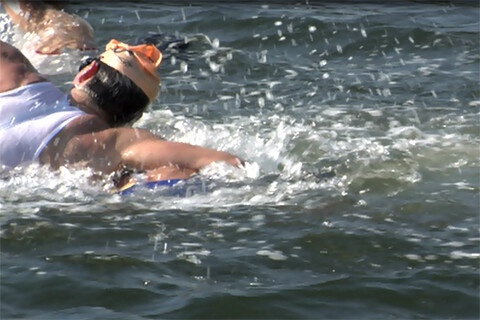 The Spanish Triathlon Federation, after viewing the graphic material available on the Elite Men's event of the European Triathlon Championship in Pontevedra and, despite the fact that the athlete Javier Gómez Noya renounces making any claim, the FETRI has decided before the ITU to make a report of the incident that occurred in the swimming segment during the celebration of the test, between Harry Wiltshire and Javier Gómez Noya, officially requesting the suspension of the athlete Harry Wiltshire who maintained an attitude in the swimming segment, in our opinion unsportsmanlike and repetitive to the detriment of the triathlete Javier Gómez Noya, committing said infraction.
In a situation like this, the Federation considers that they should be studied and dealt with in an exemplary way. In the words of the President of the Spanish Triathlon Federation, José Hidalgo, "we are not in favor of this type of action, but once we have seen the images we consider that we must defend our athletes from this type of action"
The athlete later withdrew from the cycling sector without completing the test and was later disqualified due to the attitude observed by the judges in the swimming sector.
Source: FETRI