FETRI reinforces its anti-doping fight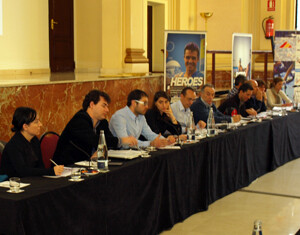 Last Sunday February 19, 2011 the General Assembly of the Spanish Triathlon Federation was held, among the topics discussed a series of modifications of the anti-doping regulations were approved with the aim of maintaining cleanliness in our sport.
On the one hand, the Sports Discipline Regulations were modified regarding doping offenses and sanctions, updating it to current legislation. On the other hand, the Licensing Regulation was modified, introducing as an important novelty that all athletes submit to the fact that, in case of being sanctioned with the prohibition to compete, the Spanish Triathlon Federation publishes on its website, so that said sanction is known by all athletes, the data referring to that sanction.
Finally, the Competition Regulations were modified, establishing that: "No athlete who is sanctioned or who is provisionally suspended for doping in any sport may participate in tests recognized by the Spanish Triathlon Federation or by the Autonomous Federations while the sanction or precautionary suspension lasts. The organizer, technical delegate or referee judge of the event may prevent the participation of the athlete who is in the above situations ", In this way, no athlete punished or suspended for doping in any sport is prevented from participating in official tests of the Spanish Triathlon Federation or the Autonomous Federations, either as a federated or as a one-day license.
In addition, following this line, the federation will increase and prioritize out-of-competition controls
Source: www.triatlon.org