The ITU launches a website for the Olympic Games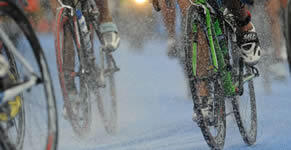 With less than 200 days to go before competition at the London Olympics, the International Triathlon Union (ITU) has launched its official Olympic website:triathlon.org/olympics. The site will keep the media, as well as the fans, informed and provide them with the latest news from the triathlon competition at the Olympics, including a detailed explanation of the complex qualifying process.
"Triathlon enters its fourth Olympic Game in an undoubtedly sporting year in which London is the central figure this summer. We can already experience the demand and thirst for Olympic information and news, "said Marisol Casado, ITU President and IOC Member. "We hope that triathlon will be one of the most popular sports in Olympic London."
The website includes a map of the triathlon competition circuit, plus a list of all live UK sites. It will also feature race summaries and photo galleries from the Sydney 2000, Athens 2004 and Beijing 2008 competitions. When the National Olympic Committees (NOCs) officially confirm the athletes who will compete in London, we can find their names on this site.
The women's event of the London 2012 Olympic Games will be on Saturday, August 4 at 9am, and the men's event on Tuesday, August 7 at 11:30 am. The Olympic qualification period concludes on May 26-27 with the ITU World Triathlon Championships in Madrid.