The ITU officially recognizes the TriStar distances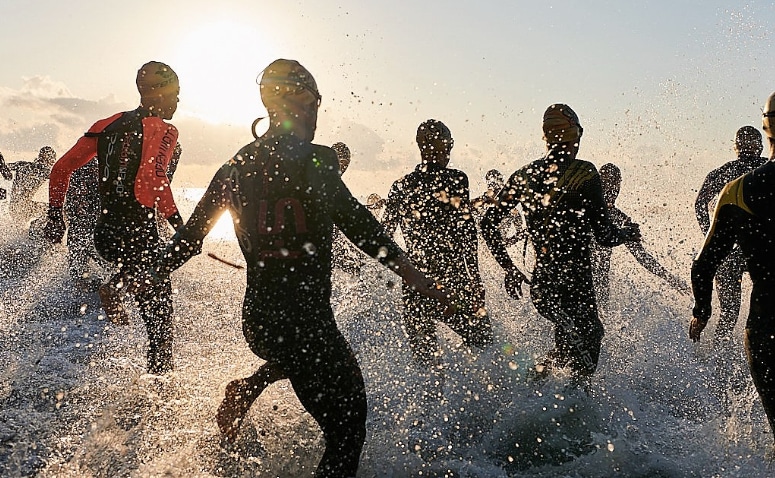 Star Production SARL, the company that owns the TriStar world triathlon series has signed a "Memorandum of Understanding (MOU)" with the International Triathlon Federation that will integrate the TriStar distances (222, 111, 55.5, 33.3 and 11.1) within the official regulation of the ITU. Already positioned as an international series, TriStar is the first and only private brand to receive this international recognition from the official body that governs triathlon worldwide.
After several fruitful meetings between the two parties, Marisol Casado, ITU president, and Georg Hochegger, CEO of Star Production, have agreed to unify positions for the future of triathlon: to develop and open this sport to new formats and more people.
With the signing of this agreement, ITU will recognize TriStar distances around the world, and Star Production will, in turn, organize TriStar races under the ITU competition rules. In addition, they will be in permanent contact with the ITU Technical Committee to apply the regulations in a manner adapted to the Competition rules of the International Triathlon Federation.
This agreement will help TriStar and the National Federations involved in the different competitions to work together to continue developing and promoting triathlon in its many facets. TriStar was already working hand in hand with many of them in Croatia, Estonia, France, Germany, Italy, Monaco, Nevis, Spain and the United States.
"Recognition of TriStar distances under ITU regulations is another exciting step for the future of triathlon. This sport is dynamic, that is its essence, the dominance and combination of the three disciplines (swimming, cycling and running) regardless of the distance ", says Marisol Casado, president of the ITU and member of the IOC.
"We are convinced that triathlon may become one of the most popular and participatory sports in the future in the short term, thanks to the fact that it includes three of the most practiced sports: swimming, cycling and running. Anyone can practice these disciplines separately, from childhood to old age, and also all together if the competition format allows it. Nowadays, endurance or long-distance sports receive more attention than ever in all areas (participation, media…) and this means that we have to focus on ideas that also make our sport grow and maintain that enthusiasm. I am very happy to see that Marisol Casado shares the same vision that we have at Star Production. The acceptance of our new distances within the international triathlon family implies that we are on the right path to promote this sport together "indicates Georg Hochegger, CEO of Star Production SARL.
ITU and Star Production are also studying other development elements such as how to implement communication, anti-doping, triathlon for the youngest, sustainable development and health ... For Marisol Casado it is a fundamental objective to motivate all athletes to create a true triathlon family, in which all its members row in the same direction: make triathlon one of the most practiced and popular sports everywhere.
The brand TriStar is owned by Star Production SARL, a Monaco-based company specialized in organizing high-quality sporting events, focused on fun, social responsibility and environmental protection. The international TriStar series has introduced new distances in the world of triathlon, and is on the way to becoming one of the world references in this sport. For more information about Star Production and TriStar: www.star-events.cc
The International Triathlon Federation (ITU) is the body that governs and manages the Olympic sport of Triathlon and all multisport disciplines such as duathlon, aquathlon and winter triathlon. The ITU was founded in 1989 at its first congress in Avignon, France, and has maintained its headquarters in Vancouver, Canada, ever since. It currently has more than 120 affiliated national federations around the world, and is the youngest International Federation at the Olympic Games. Triathlon achieved Olympic sport status in 1995. For more information: www.triathlon.org