ITU suspends two triathletes age groups with medals in Gold Coast and Pontevedra for doping
It was in the GGEE of 35-49 and 40-44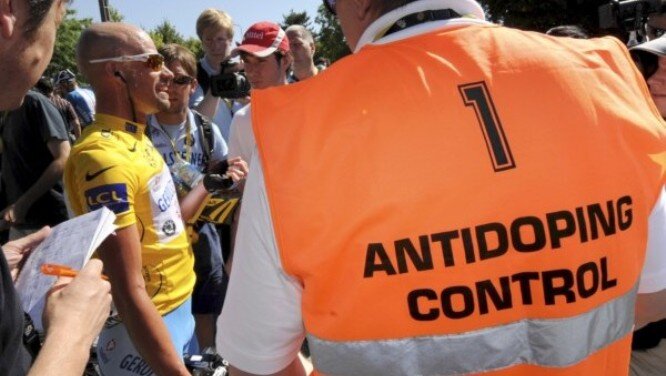 The ITU has published on its website a statement explaining that the Australian Stephen Thompson, and the Portuguese Nuno José Pereira e Silva they have been suspended for violating the anti-doping code since prohibited substances have been found in their controls.
Thompson's doping took place in the Gold Coast Grand Final, Australia (2018) while Silva's was this year in the LD World Championship in Pontevedra, Spain (2019). Both athletes got silver medals in their respective categories, results that will now be eliminated.
Stephen Thomson (AUS) - M35-39 Gold Goast Sprint
The Australian athlete tested positive in EPO and will serve a period of 4 years of sanction.
These are the results of the ITU GGEE Sprint Triathlon World Championships, held in Gold Coast, Australia, the 13 of September 2018.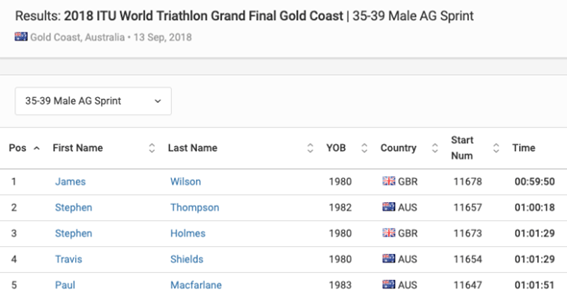 It also affects your participation in Paratriathlon
In addition to competing individually in the age group, Stephen Thomson was also a Gold Coast guide for the visually impaired athlete Gerrard Gosens.
According to the ITU statement, «The athlete He also competed as a guide for an athlete with visual impairment whose results have also been disqualified "
Nuno José Pereira e Silva (POR) - M40-44 Pontevedra long distance triathlon
The athlete Nuno Silva (Nuno José Pereira e Silva), tested positive for Ephedrine and Oxylophrine, both classified under the Prohibited List as specified Stimulants and will serve a period of 2 years of sanction
This is the classification of the Pontevedra LD World Championship in its age group.
They will not be able to participate in any test
The penalty period for both athletes extends to competitions in any sport at any level, as well as to competitions that have chosen to adopt, implement and enforce the ITU anti-doping rules.