ITU moves the 2020 Chengdu Mixed Relay Olympic Qualification test to Valencia for the coronavirus
It will be played together with the World Cup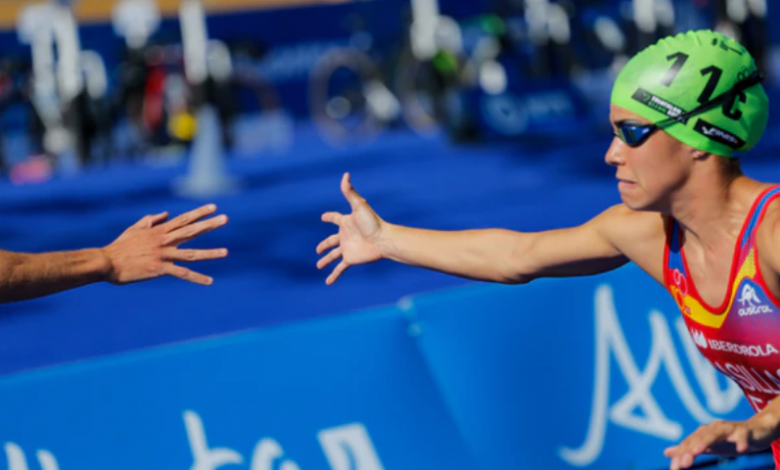 Valencia will organize the test of Mixed Relay Classification along with the World Cup scheduled for the weekend from May 1 to 3
The proof coincides with the dispute of Mediterranean Triathlon the MTRI Valencia on May 1, 2 and 3, there will be Super Sprint, Sprint and Olympic triathlon distances.
The International Triathlon Union, together with the Chinese Triathlon Federation, has made the decision to transfer the Chengdu ITU 2020 Mixed Relay Olympic Qualification Event to the city of Valencia due to the uncertainty surrounding the outbreak of Coronavirus 2019-nCoV in China.
This test was going to take place on May 9, with a World Cup in the same city the next day. Both events were included in the Olympic Qualification period.
Valencia will be the last opportunity for federations
The decision has been made to move the event of Mixed Relay to Valencia on May 1, which will be the last chance for three National Olympic Committees to obtain the quota of two women and two men for the Tokyo Olympic Games.
The Chengdu World Cup will be held later, but no date for now
The 2020 Chengdu World Cup will be postponed until later in the season, but not replaced by another.
Due to the lack of time available on this year's busy schedule with the World Cup races almost every weekend from March to May, it will not be replaced by another World Cup within the Olympic Qualification period.
The ITU plans to increase the number of participants in other World Cups
ITU will closely monitor the start lists in the upcoming World Cups that are included in the Olympic Qualification period as it can increase the start list to over 65 if deemed necessary and technically possible.
This consideration will not apply to any of the WTS events.
More postponed events
The Asian Cup events in Tainan (TPE), Beihai (CHN) and Dexing (CHN) scheduled to take place in March and April have also been postponed, with the full support of the Asian Triathlon Confederation.
The ITU will continue to cooperate with the National Federations and local organizing committees to continue developing triathlon in Asia and we will return to the region with more events in the near future.
Valencia will organize the Mixed Relay Classification event along with its World Cup scheduled for the weekend of May 1 to 3.
The ITU wants to express its gratitude to the Spanish Triathlon Federation, as well as to the local organizers, sponsors and staff, for organizing such an important event in such a short time.
Further information: https://www.triathlon.org/