The paratriarmada gets 8 medals in the Avilés Duathlon World Cup 2021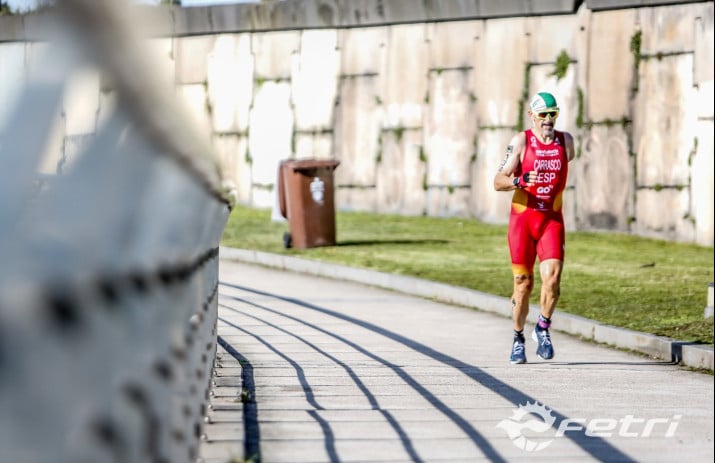 Six gold and two silver medals were collected by the paratriathletes from Spain participating in the Duathlon competitions of the Avilés 2021 Duathlon World Championship.
The representation of the Spanish Triathlon Federation achieved the triumph in the PTS3 category with Kini Carrasco, which added its third world championship in eight days and achieved the only international title that was missing this year, after having previously proclaimed champion of Spain and Europe.
In addition to the golds of Francisco Jesus San Nemesio in PTS4; Antonio Francisco Garcia Rubio y Cristina Miranda in PTS5; Robert Serum, with your guide Izquierdo in PTSVI; and Jose Cristobal Ramos at PTWC. Rafa Solis, in PTS5, and Manuel Alfonso, at PTWC, they each achieved silver medals.
The only non-Spanish gold was that of PTS2, a category without the participation of FETRI athletes, and it was won by the French Geoffrey Wersy.
In the junior female category, the Slovenian athlete Monika Bartol was awarded the title of World Champion.
The Polish Maja Wasik and the Italian Eleonora Dimarchi completed the podium. Lucia Acosta was the best Spanish in sixth position.
The British Ben Cumberland achieved the men's junior gold, followed by the Belgians Wout Gielen and Simon Martin respectively. The best Spaniard was Nicolás Heredero, ninth in the test.