The paratriatelta Susana Rodríguez cover of TIME magazine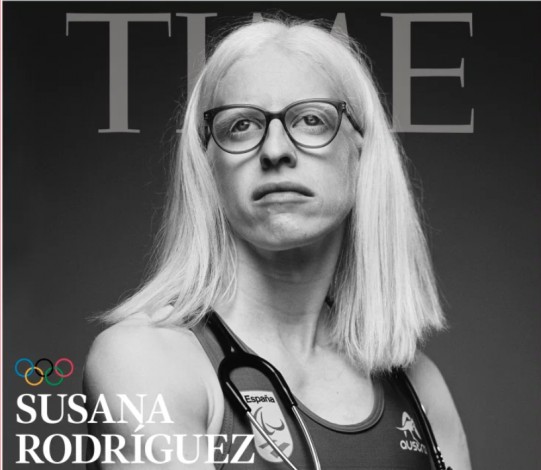 One of our best paratriathletes, Susana Rodríguez has been the cover of this month of the famous TIMES magazine.
Susana was born with albinism in the city of Vigo in 1998 and although she has a visual disability it has never prevented her from enjoying her profession and her passion, sport. Susana is a doctor and has managed to be at a high level both on a personal and sporting level.
You can check your palmares
The review has launched a special of the Tokyo Games, but from another point of view and has wanted to show the stories of Susana and 5 other athletess who have fought against Covid in their countries and will now compete in the Olympic or Paralympic Games in Tokyo
When COVID-19 hit Spain early and hard, Susana Rodríguez (@SuRGAcio), a triathlete born with several visual impairment due to albinism, split her time during the pandemic caring for patients and training for Tokyo https://t.co/i0xJCKwbmu

- TIME (@TIME) July 8th, 2021
Susana in her networks commented
"Something as simple as my daily life surprised TIME magazine,… Paralympic sports and medicine together in times of pandemic… got me on the cover… Thank you. Now is the "TIME" for Tokyo! »
Something as simple as my daily life surprised @TIME… Paralympic sports and medicine together at pandemic times… leaded me to the front cover… Thank you. Now TIME for Tokyo! pic.twitter.com/KDGEQEazfZ

- Susana Rguez. Gacio (@SuRGAcio) July 8th, 2021
You can check the progress of the magazine