The PTO will increase its bonus and pay athletes $ 2,5 million for the Covid-19
It goes from offering 2 million to 2 and a half million dollars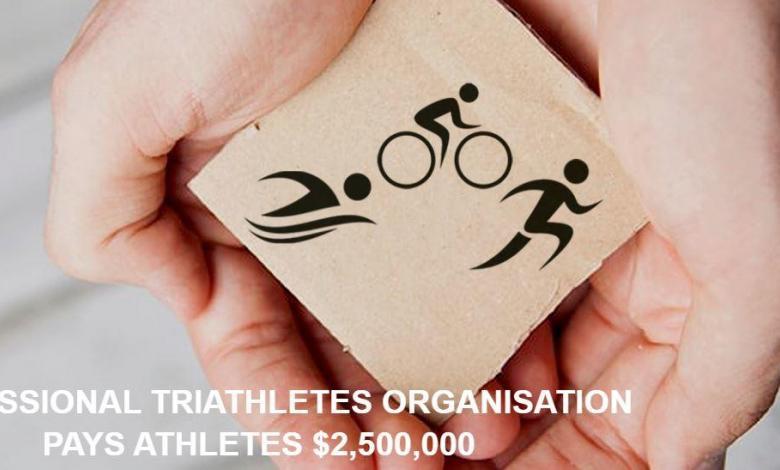 The professional triathlete organization PTO has announced its measures to the Covid-19 coronavirus pandemic that we are living globally.
On the one hand, in a statement, it has announced that will increase your annual bonus rewards $ 2 million to $ 2,5 million to be paid immediately based on current PTO ranking position.
The beneficiaries, the athletes classified between positions 21 to 100.
The $ 500,000 increase would go to male and female athletes ranked among the positions of 21-50, who would have been paid $ 5,000 each at the end of the year, but this amount will now be increased to $ 8,000
In addition, athletes classified among the positions 51 to 100 who would have received $ 2.000, will also increase to $ 5.000.
Professional Triathletes Organization responds to COVID-19. https://t.co/ufZzCjdniu… PTO pays athletes $ 2,500,000 to help with financial pressures. Additional $ 500k added to bonus purse to go to athletes ranked 21-100 #coronavirus #triathlon #triathletesunited #response pic.twitter.com/gf0JwMFOQE

- PTO (@protriorg) March 18, 2020
PTO hopes to help athletes continue training
Rachel Joyce, PTO Co-Chair, commented: "The world is in a difficult and almost unprecedented time. We appreciate that many people are struggling both physically and financially.
For our athletes, like many others, the future is full of uncertainty. With many races canceled, our athletes' ability to compete in the near future has been greatly reduced »
The PTO has been looking for a way to support you in this time of instability.
«We appreciate that many organizers are struggling against financial constraints and from the PTO we are fortunate to be able to provide some support to our athletes.
We hope that our response of paying you $ 2,500,000 today helps to handle the immediate disruption you are experiencing.
We are now looking to work with sponsors, governing bodies, race organizers, and other groups to explore additional opportunities to help alleviate the difficulties that COVID-19 is causing the triathlon community. "
Collins Cup postponed to 2021
The PTO has also announced that, in current circumstances, the Collins Cup, scheduled for May 30, should be postponed and celebrated in 2021.
Sam Renouf, CEO of PTO, commented that, "Given the complex and innovative production of transmission that we were going to deliver for The Collins Cup, it is simply impossible logistically to prepare the test this year"