Triathlon News
The situation of Russian triathletes for the 2020 season
The sanction imposed by the AMA will not let them compete under the Russian flag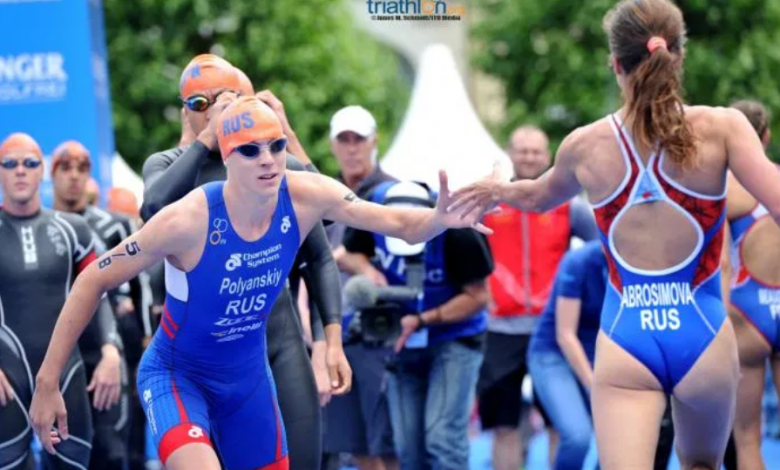 Yesterday, the AMA (World Anti-Doping Agency) announced that Russia will receive a sanction of 4 years which implies that nNo Russian athlete can participate in the Tokyo Olympics under the Russian flag nor in any official competition.
In the same sanction left open that those athletes who prove your innocence may participate under the neutral flag
WADA Executive Committee unanimously endorses four-year period of non-compliance for the Russian Anti-Doping Agency:https://t.co/K8QjAz7u4R

- WADA (@wada_ama) December 9, 2019
The antecedents
A little over a year ago Russian sport seemed to have finally come out of the tunnel, Russian athletics was removed from the Rio Games by state doping, with the partial rehabilitation of the Russian Anti-Doping Agency (RUSADA), which was at the expense of the review of the database of the Moscow Laboratory.
However, Russia suspended the test, among other things, for the manipulation of such a database, which includes both physical and computer data, with the alleged purpose of covering up doping cases.
What happens in triathlon?
In the case of triathlon, triathletes may surely be in both the Olympics and the world series if prove they are not in doping programs origin of the sanction
It is true that none of the Russian triathletes who participated in the WTS are in top positions, being Ilya Prasolov the best classified in the 72ª place
In the case of the Olympic Ranking, Russia has 3 triathletes qualified for the Tokyo Olympics, 2 women and a man, Dmitry Polyansky, Igor Polyansky and Alexandra Razarenova, who are the first in the Ranking.
If they manage to prove their innocence they will be able to compete in the 2020 season under the neutral flag.
In Rio 2016, Russia was already sanctioned and the Polyansky brothers participated under a neutral flag although they ended up far from the Olympic diplomas (31º and 32º)
You may also be interested in this