The Triarmada competes this weekend at New Plymouth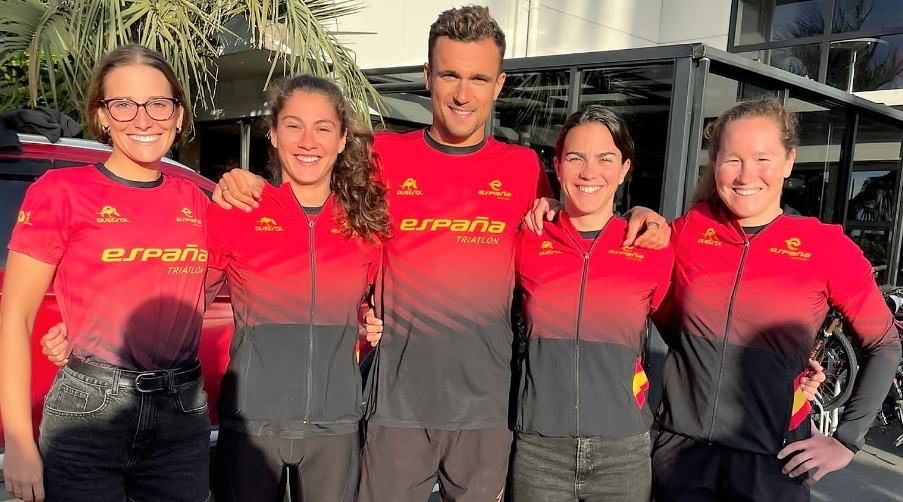 The Spanish #Triarmada will be present this weekend at the New Plymouth World Cup in New Zealand.
This competition is important since the Spanish triathletes They will seek to obtain as many points as possible for the Olympic qualification.
The Spanish team will be represented by Anna Godoy, Noelia Juan, Martha Pintanel, Sara Guerrero y David Castro
All of them have extensive experience in World Cup events and have achieved important results in the past.
David Castro has achieved victories in previous races and both Anna Godoy and Marta Pintanel have achieved several Top5s. In addition, Noelia Juan has achieved several TOP10 so she can choose to be among the best.
In the women's competition, there will be several oceanic triathletes who will seek to stand out at home, as is the example of Nicole van der Kay.
We must also take into account triathletes such as Ackerlund and Sereno from the United States, the French Dodet or the Japanese Sato and Fukuoka.
In the men's competition, the great favorite for victory is HaydenWilde, who runs at home
Other rivals to take into account will be David Castro, Seth Rider, Ricardo Batista, Jacob Birtwhistle or Tyler Myslawchuk among others.
Schedule
The World Cup will be held at the following times
Female test: 23:00 Spanish time
Male test: 01:30 Spanish time
Where to see it live?
The competition can be followed live through triathlonlive.tv