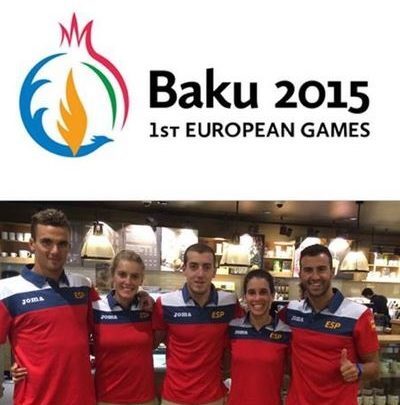 If any Spaniard achieves victory, Spain will be awarded a direct place in the Rio Olympics.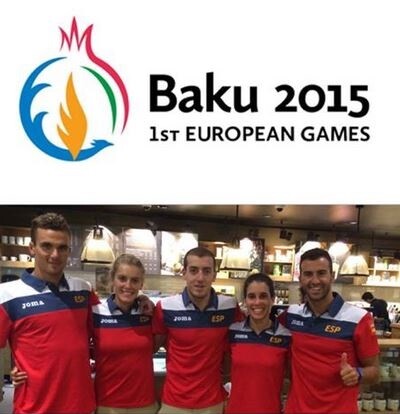 This weekend the first edition of the European Games will be held in Baku (Azerbaijan) where the Spanish triathlon will try to find a direct place for the Rio Olympics.
Spain will come to the event with the maximum number of possible representatives, in competitions that will take place on June 13 and 14, 2015.
The female elite will have the current Spanish Triathlon champion, Miriam Casillas y Tamara Gómez, winner at the Mooloolaba World Cup this year.
Finally Ainhoa ​​Murua (Olympic diploma at London Olympics 2012) will not participate in the test
For its part, in the masculine category we will be headed by Fernando Alarza bicampeón of the world sub 23 in 2012 and 2013 and second classified in the past World Series in London and currently third in the ITU Ranking. Completing the Spanish participation will be Francesc Godoy David Castro (third in the Alanya World Cup 2014 and U23 World Champion in Duathlon de Pontevedra 2014.
Among the participants, there will be some of the regulars of the world series such as, the Portuguese from Pereira and Silva, the Russians Polyanskiy, among others.
The European Games of Baku They will be held for the first time in history, and will feature a first-rate competitive level, with the top sports stars on the continent. An event that begins its journey similar to the Pan American Games or the Commonwealth Games.
The start of the women's event will be on Saturday the 13th at 12:30 (Spanish time), the men's start on Sunday the 14th at 12:30 (Spanish time)
More information: http://www.baku2015.com/