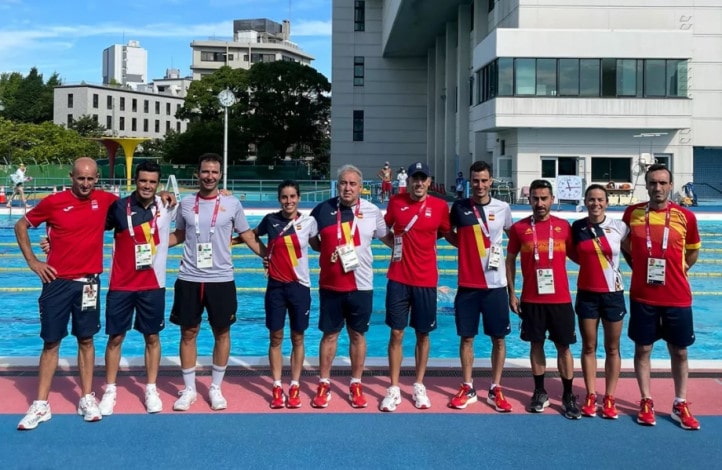 The Spanish triathlon delegation that will take part in the Olympics of Tokyo.
Spanish Delegation Triathlon Tokyo Games
The delegation is made up of the following:
The 5 triathletes summoned
The trainers
Roberto Cejuela
Carlos Prieto
Alvaro Rance
The FETRI Staff
Iñaki Arenal
Benito de Torres
Jose Bodoque
The Olympic games will begin in just 2 days, with the opening day celebrating this Friday.
The triathlon tests will be held on July 26, 27 and 31. You can check the following link the Tokyo 2020 Triathlon test schedules
80 positives related to the Games
In the last hours, positives continue to be added among the representatives of the various delegations (80 today) and some teams are choosing to leave the Olympic village and stay in hotels in the area to guarantee the safety of the athletes.
Yesterday, Toshiro Muto, the president of the organizing committee did not rule out the cancellation of games if positive cases cannot be controlled.