Triathlon News
Triathlete María Varo run over while training. She will miss the duathlon World Cup
The athlete was attacked by a van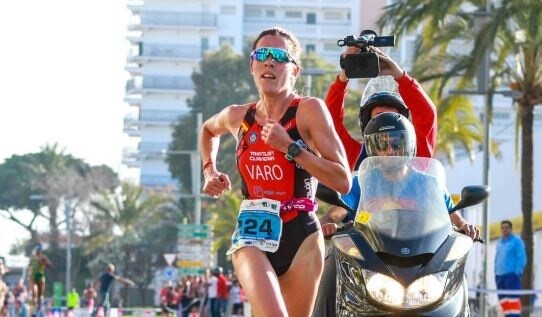 As reported by the newspaper 20 minutes, the triathlete María Varo, has suffered a hit while training, and has been forced to give up the Spanish and World Duathlon Championships, her specialty, after suffering a hit while training.
The athlete castellanomanchega was rammed by a van, who threw her off the bicycle due to the injuries to her face and shoulder.
It has been the duatleta herself who has recounted what happened in an instagram post, where they have been sending messages of encouragement.
«The first thing I wanted to give a million thanks to all the people who have worried about me ... From the people who were with me there, then in the hospital and every little message ❤️ Yesterday, when I was preparing to do the last bike training for the Cpt de España de Duatlón, I suffered a collision with a van, which could have been much worse….
The facial and shoulder sequels leave me out of this Cpt, and the most important in two weeks, the Duathlon World Cpt. Sadness because I was very strong ... but very happy to be able to count it and to have all my people, family and my unconditional support ... now to recover 💪".
María Varo faced the appointments of Duathlon and Elite Triathlon of 2019 as her main objectives, after being 5th in the 2018 European Duathlon and 3rd in the Spanish championship.