The XXVI edition of the Seville Triathlon more than meets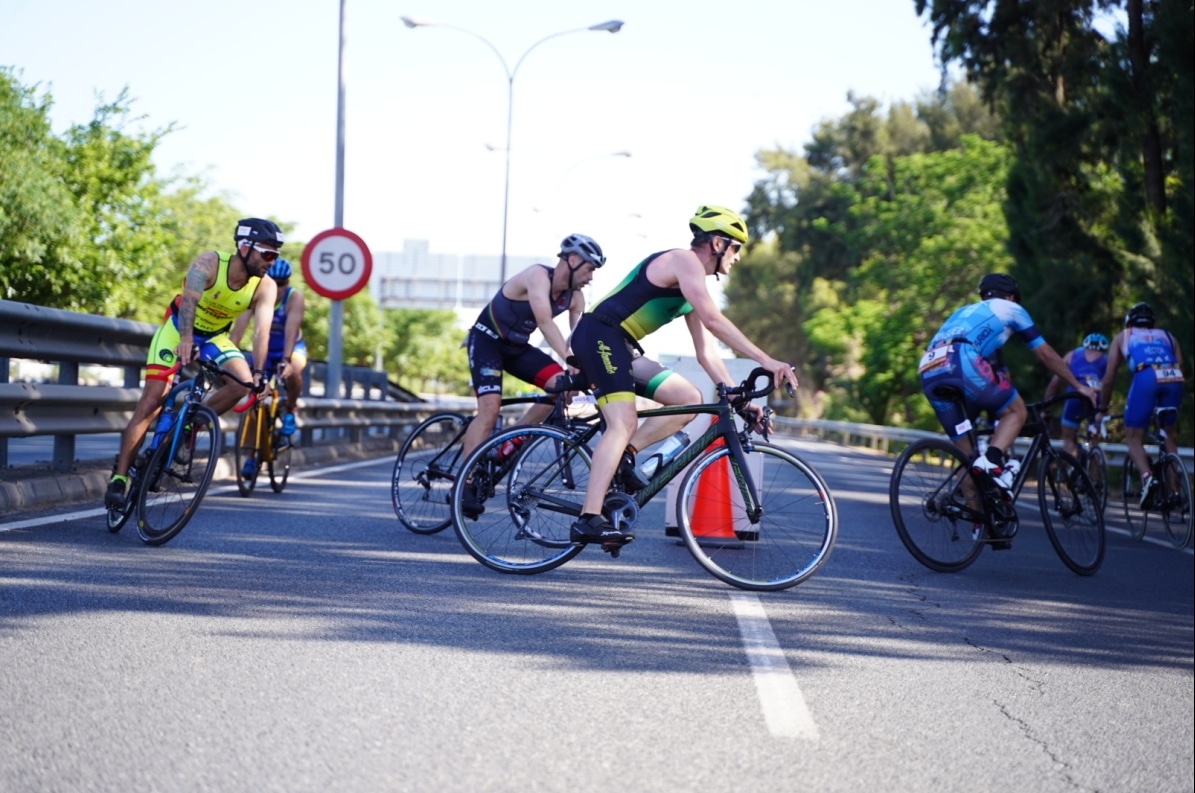 The Andalusian capital hosted this Sunday, May 14, the XXVI edition of Horizon Seville Triathlon by Paleobull, managing to be once again the epicenter of the national triathlon with representatives from up to 36 provinces, offering a perfect setting for the dispute of this competition that includes both elite triathletes and debutants.
The test was carried out with total normality and even the weather was in favor in this celebration offering optimal temperatures for the practice of the triathlon by giving the thermometer a break compared to the last days in the city.
In the Olympic distance, Eduardo Escalante He has sealed his victory in Seville from the start of the swim to the finish line, being the clear winner, stopping the timer at 1 hour, 53 minutes and 29 seconds.
A little over two minutes later his teammate arrived Samer Ali, and in third position, also a member of the team, Isbilya, stopping the timer at 1h 55 minutes and 43 seconds.
In the women Marina Caraballo She was also the clear winner from the first stages of the swim, enjoying a great triathlon from start to finish, stopping the timer at 1 hour 14 minutes and 36 seconds.
The second position was for Alexandra Peralta and in third position almost 2 minutes away Juliana Jimenez.
In the sprint distance, the first classified in the finish line was Ángela Jiménez, snatching the victory from Diana Rubio in the foot race, arriving just over 30 seconds behind the champion, closing the honorary positions Rosa María Hernández in 1 hour 21 minutes and 16 seconds.
Alejandro Cañas did the same in the men's event, winning with a record of 1 hour, 3 minutes and 12 seconds. Second place went to Marcos Barranco, almost a minute behind the winner, while third place on the podium went to Alejandro Castro in 1 hour 5 minutes and 54 seconds.
The men's super sprint distance won Samuel Rodríguez, entering just over 1 minute Carlos Rodríguez and third position for Rafael Vera.
In the female category, the winner was Noelia Rodríguez, in second position Noemi Gornillo and third for Marina Cimbollek. In the equality category, the winning couple was Ana Rodríguez and Alexis Galindo.
In this way, the event has returned to the national calendar with the full intention of being the most participatory triathlon in Spain and continuing to be a benchmark event promoting popular sport in the community.
The XXVI Horizon Triathlon of Seville by PaleoBull has been organized by OF SPORT, in coordination with the Municipal Sports Institute of the Seville City Council.
They sponsor Horizon Sport Wear and Paleobull.
Europa FM, Coca Cola, Airesur Shopping Center, Parque del Alamillo, Junta de Andalucía and the Andalusian Triathlon Federation collaborate.
All the information and classifications in https://triatlondesevilla.com/