Triathlon News
The «Devituallation» zone of the Buelna Triathlon
This year only drums can be thrown in a marked area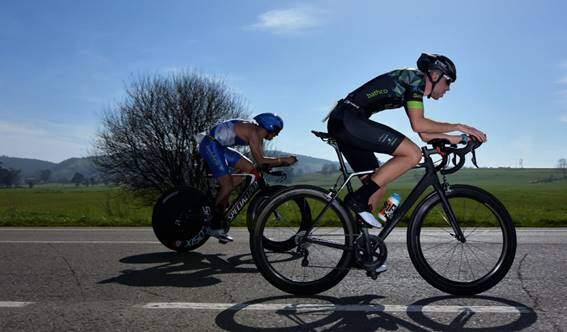 The next 17 of August will be held the 14ª edition of the Buelna Triathlon, one of the classic tests of the Spanish triathlete summer and one of the few mid-distance triathlons in the month of August in Spain.
Buelna is one of the most recognized tests of the national scene, where high level triathletes have participated, giving the competition a air of "Championship of Spain" in August. This year will also host the Spanish Triathlon Long Distance Triathlon, Fire and Emergency Emergencies Championship
The zone of "Devituallamiento" You can only throw drums in a marked area
This year one of the novelties announced by the organization is the creation of a "de-stocking" zone, a section of 2 kilometers where you can throw the drums and gels empty where the organization will be responsible for collecting it. This area will be clearly marked.
The organization is even considering to sanction athletes that do not respect it
This decision has been implemented after the suggestions obtained by the triathletes in the last edition betting on the ethics and care of the environment.
The test returns to its classic route
One of the novelties for this edition is that this year with the completed works on the bridge, will return to have his classic 15 km route to the finish line by San Felicas that has been passed in the 12 previous editions. You can check the news we publish about the circuits.
The registration process is open on their official website
Further information: http://www.triatlonbuelna.com
You may also be interested in this