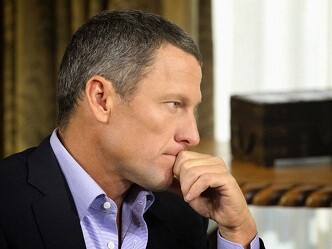 The exciter lance Armstrong has been sued before a court in Dallas by the insurance company SCA Promotions, who demands the reimbursement of the almost twelve million dollars that he paid for the seven titles of the Tour de France, the entity reported today.
The total demanded to Armstrong includes 7,5 million dollars for premiums (some 5,8 million euros), as well as 5 million dollars (close to 3,85 million euros) for damages, damages and legal costs, according to the firm.
"We had previously asked Armstrong to return the money, but he did not respond, and his representatives have publicly said they will not," he explained. the lawyer of the Texas company, Jeffrey Tillotson, when presenting the demand.
SCA Promotions began this fight to recover its money in 2005, when the first accusations of doping against Armstrong arose, intensifying its campaign the past month of January, after the revelations made by the exciclista in the television interview that granted to Oprah Winfrey.
Armstrong's lawyer, Mark Fabiani, denied the insurer's right to claim the money, referring to a written agreement reached in 2006, which states: "neither party may challenge, appeal or attempt to annul the arbitration award."
"It is very clear, like daylight, that the insurance company has no right to reopen the matter," Fabiani stressed.
Armstrong is suspended for life from cycling and any professional sports activity and it was also dispossessed of the seven titles of the Tour de France by not responding to accusations filed by the US Anti-Doping Agency (USADA) for the use of prohibited substances from 1998.
However, Armstrong, of 41 years, is expected to collaborate with USADA.
Several US media outlets claimed that the Obama administration is determined to open a criminal investigation against Armstrong for obstruction of justice and witness intimidation.
However Andre Birotte, the prosecutor in charge of the criminal investigation that was closed in 2012 without charges against the exciter, ruled out on Tuesday the reopening of the case.
Source: rtve.es