Triathlon News
Lance Armstrong wanted to donate 250.000 dollars to the USADA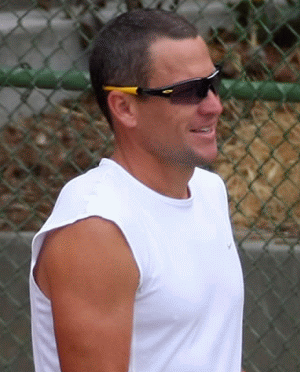 The US Anti-Doping Agency (USADA) has revealed on Tuesday that the cyclist, sanctioned for life for doping and dispossessed of his seven Tour titles, offered the agency a donation of 250.000 dollars at 2004
Armstrong, sanctioned in 2012 precisely following a report issued by the USADA, offered a large sum of money for the fight against doping, as explained by the head of the agency, Travis Tygart, in a television interview.
Tygart also assured that the USADA did not hesitate to "reject the offer" of the American runner in no time. In the same interview, the head of the anti-doping agency describes Armstrong and his team of doctors and trainers as a "mafia" which was kept secret for many years and that intimidated other cyclists making them choose between doping or staying out of their equipment.
Last Saturday, the American newspaper The New York Times revealed that Armstrong would have met with Travis Tygart to try soften and shorten the suspension of perpetuity After this meeting, the cyclist might be thinking about plead guilty of any accusation with the objective of being able to compete in the discipline of triathlon.
On the other hand, the American exciclista will be interviewed by Oprah Winfrey at his ranch in Texas early Thursday through Friday, where he will have to answer many uncertainties about his silence.
Source: Cadena Ser