Lance Armstrong wins at Florida's 70.3. Francesc Godoy third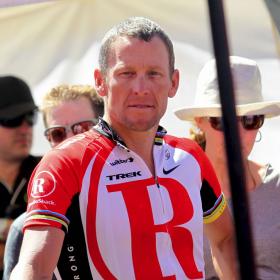 In just the fourth long-distance triathlon of his career, American Lance Armstrong clearly dominated this Sunday at the Florida Half Ironman.
With an advantage of 11 ′ 18 ″ over the second, Armstrong triumphed with a time of 3h 45 ′ 38 ″ after covering 1900 meters of swimming, 90 kilometers of cycling and 21 kilometers of running.
The former cyclist seven times champion of the Tour de France left his compatriot Maxim Kriat in second place, who did 3h 56 ′ 56 ″, and in third place the Spaniard Francesc Godoy with 3h 59 ′ 56 ″.
In the swimming stage, Armstrong set the fourth best time in the Elite category with 24 ′ 52 ″, but it was on the bike that he took the lead with a partial time of 2h 01 ′ 13 ″ (at an average of 44.6 km / h) , and closed with 1h 15 ′ 56 ″ the 21K of athletics, in which like cycling he also set the best time.
Armstrong, who before being a professional cyclist, was an amateur triathlete, has surprised this year with his good results in his foray into long distance triathlons at 40 years of age.
In his debut in February at the Panama Half Ironman, he astonished by finishing second only to 42 ″ behind New Zealander Bevan Docherty, a double Olympic medalist, silver at Athens 2004 and Beijing 2008.