Lanzarote will host a new long distance triathlon test in Costa Teguise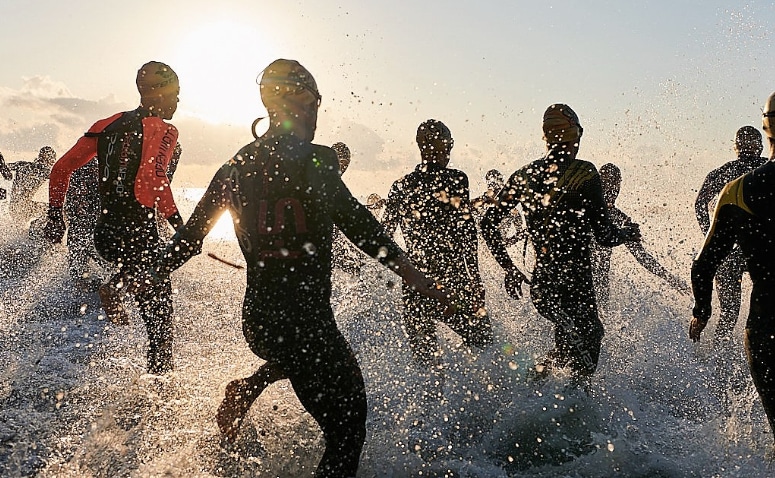 Lanzarote will be born, the next March 17, a new long distance test that comes to join the extensive and attractive calendar of triathlon competitions with which Isla already counts.
The Tri122 Teguise will have the municipality of the same name as the main stage of an attractive route that includes 2 kilometers of swimming, 100 kilometers of cycling and 20 kilometers of running.
The start and finish of this new competition will take place in the tourist town of Costa Teguise, where the swimming test and the foot race will take place, and the boxes will be located to carry out the transitions.
As for the bicycle route, the route designed by the organization starts from Costa Teguise to take the runners to Guatiza, Arrieta and Órzola, to then turn and return to Costa Teguise to climb Tabayesco, Malpaso in Haría, Los Valles , Teguise, Tahíche, Guatiza and back to Costa Teguise.
This race was born -in the words of its organizers, Ocean and Sports and Santa Rosa Club- "with the purpose of offering a high-level triathlon event, which serves both for the triathlete who begins in the long distance and for those who, already being experienced, wants to face new challenges".
In addition, "its different, special and very demanding course makes the Tri122 Teguise an ideal race for those who want to use the test as part of their preparation for even more ambitious challenges, such as longer distance triathlons, in the case of the Lanzarote Ironman which it is celebrated less than two months later, on May 19."
Those interested in participating in this test have until March 12 to process their registration – since the organizers have decided to extend the period that initially ended on March 2 – being able to participate both individually and in teams.
The price and individual registration is 125 euros in the individual case and 190 in the case of participating in teams. Registration must be made through the event's website, www.tri122.com, where athletes can also find all the necessary information about the competition.
Source: .diariodelanzarote.com