The island of Lanzarote is ready to host the Club La Santa Volcano Triathlon 2022
Sara Pérez will be in the test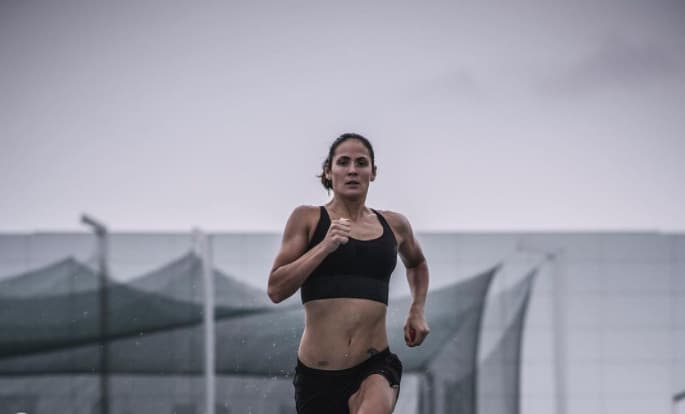 The XXXVII edition of the La Santa Volcano Triathlon Club will bring together this Saturday, February 26, 570 professional and amateur triathletes of 30 nationalities on the island.
This Olympic distance competition is part of the calendar of scoring events for the national ranking of the Spanish Triathlon Federation (FETRI).
Sara Pérez, Thor Bendix Madsen, Tom Lecomte y Zaira Lopez, Outstanding triathletes and participants in this Volcano Triathlon, have commented to Club La Santa on their sensations and how they face the race.
Sara Perez, runner-up in the Challenge franchise World Cup, stated that it is coming "cI'm really looking forward to it" and assured that "there will be quite a level, which makes the test more exciting".
The Spanish triathlete, who will have her next competition on March 11 in Miami, stressed that she likes the Olympic format without drafting a lot. "That the test is in February will be enough for me to compete before the tests that I have as a goal and see if the training sessions are on the right track or we should change something"He added.
MeanwhileThor Bendix Madsen, who will participate for the first time in the Volcano Triathlon and who is at Club La Santa training "intensely" for the IRONMAN 70.3 Lanzarote, stated that he feels "physically and mentally prepared to fight for victory".
The Dane, who claims to have never trained before like at Club La Santa's January campus, confirmed that he is impatient to start his 2022 season.
The French Tom Lecomte He continues to pick up pace after the serious accident he suffered in 2019 and which kept him out of the competition for many months.
"My last race before the accident was the IRONMAN 70.3 Lanzarote, which is also the next race in which I will participate, so the circle is closedLecomte stated.
The Gallic triathlete was happy to compete again after only seven months training, and although he knows that he goes without pressure, he acknowledged that "mi competitive spirit wants to win, i run to win". In addition, he had words of thanks to Club La Santa for believing in him.
Finally, Fabio Cabrera, Race director and head of Sports at Club La Santa, thanked the support of institutions such as the Cabildo de Lanzarote, Turismo Lanzarote and Lanzarote European Sports Destination, and the work of all the people who have made the Volcano Triathlon a reality.
In addition, he recalled the next tests that the hotel and sports complex will organize, the IRONMAN 70.3 Lanzarote and its older brother, the IRONMAN Lanzarote.
"This Saturday the first triathlon test of this year begins at Club La Santa and we are very excited and excited. An exciting few months have begun for everyone," said Cabrera.