Everything Ready for the Beginning of Club La Santa IRONMAN Lanzarote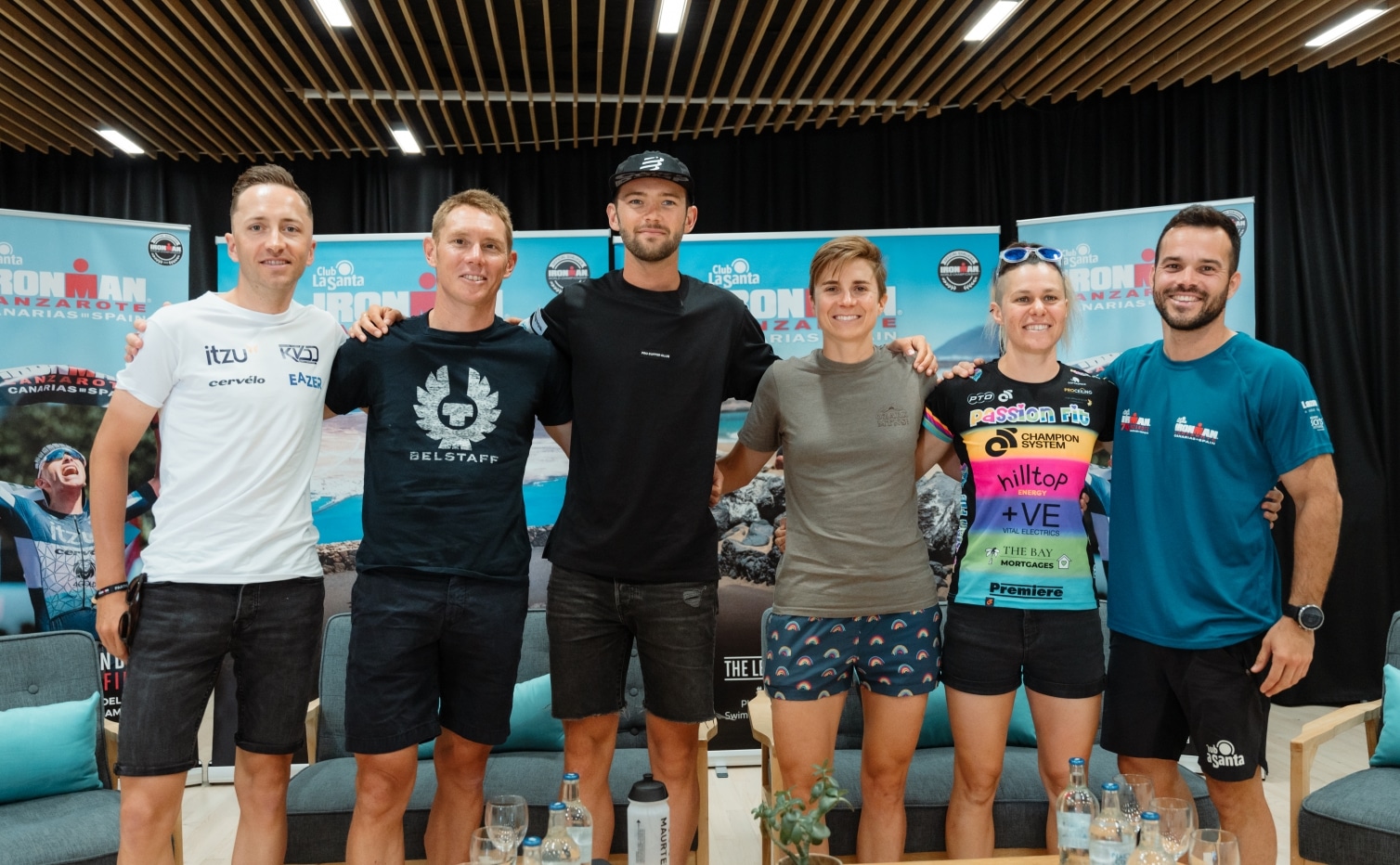 Club La Santa presented yesterday the thirty-first edition of the test IRONMAN Lanzarote, the oldest test in Europe, which will be held this Saturday, May 20.
With more than 1.000 athletes already registered, LAnzarote is preparing to receive athletes from all over the world in this emblematic event.
The act of presentation took place at the facilities of Club La Santa and counted on the presence of Fabio Cabrera, Club La Santa Racing Director, and the winners of the 2022 edition in the absolute male and female category, Kenneth Vandendriessche y Lydia Dant.
also joined them Sam Laidlow, Lenny Ramsay y Cameron Wurf, who will participate in the test this Saturday.
Cabrera: "This IRONMAN is more than a race, it is part of Lanzarote's tradition"
Fabio Cabrera, Club La Santa's Racing Director, opened the event by thanking everyone present and the institutions that make the development of IRONMAN possible.
He emphasized Lanzarote's strong legacy in holding large-scale sporting events, pointing out that "this IRONMAN is more than a race, it is part of Lanzarote's tradition, there are people who have grown with this event."
The participating triathletes shared their expectations and previous experiences at the press conference.
British Lydia Dant, last year's IRONMAN Lanzarote champion, described the experience of competing on the island as "unique".
Kenneth Vandendriessche, last year's winner in the men's category, highlighted how much Lanzarote offers, both in terms of training and competition.
The recent second classified in the IRONMAN World Championship, the Frenchman Sam Laidlow, acknowledged that it seems good to him "that people see me as one of the favourites", after being asked about the pressure he may feel facing Saturday.
Finally, Cameron Wurf, Australian cyclist from the INEOS team, highlighted that "when you come to an IRONMAN everything depends on you, I don't have my team here, but I love this sport and that's the reason I'm here."
The expectation is maximum in Lanzarote, which awaits the starting gun of the thirty-first edition of Club La Santa IRONMAN Lanzarote.
We tell you where to follow it in direct