Lausanne will decide the professionals who will be in the ProTour of Pontevedra
In this competition the top stars of the Spanish triathlon will compete alongside a select group of classifieds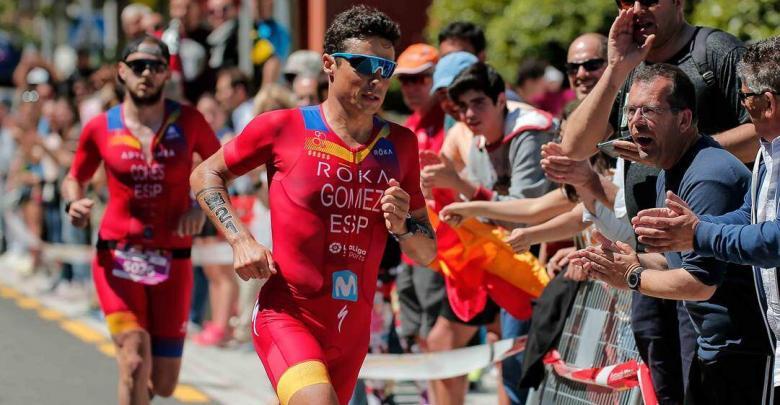 The Grand Final of the Triathlon World Series in Lausanne, Switzerland, is the final appointment for define the final classification of internationals for the competition ProTour of the Spanish Triathlon Federation that will take place in Pontevedra on October 12 and 13
In this competition the top stars of the Spanish triathlon They will compete alongside a select group of classified and classified in the Sprint Distance Triathlon Spain Championships, held in Roquetas de Mar, and Olympic distance, to celebrate the 28 and 29 in September in A Coruña.
8 triathletes already classified
With few variation options, the first four women's and men's places in the ITU Olympic ranking ranking in the absence of the sum of points of the Grand Final of Lausanne, in which the classification for ProTour FETRI is closed, lead it Miriam Casillas y Mario Mola. Anna Godoy y Fernando Alarza; Sara Pérez Sala y Javier Gómez Noya, and Carolina Routier y Antonio Serrat, complete the first four places with direct back in Pontevedra.
The following positions for FETRI triathletes are for Marta Sanchez y Vicente Hernández; Cecilia Santamaría y Roberto Sánchez Mantecón, and Xisca Tous, already classified as Marta Sanchez by the national sprint of Roquetas, and Alberto González, also with Plaza Pontevedra and in the Gold Group as champion of Spain 2019 in Roquetas de Mar.
ProTour FETRI promotional video:
4 more athletes will join at the invitation of FETRI
The first four women and the first four men in the ITU Olympic ranking ranking at the end of the Lausanne Grand Final will be joined by four more international athletes, two women and two men, at the invitation of the Technical Directorate of FETRI and the city host of the first edition of the competition, as well as champion and champion of Spain in distance Sprint, Tamara Gómez and Alberto González, and champion and national champion in Olympic distance, titles in play in A Coruña at the end of September.
Together with the rest of the classifieds in Roquetas de Mar and A Coruña, the best representation of international triathletes ever gathered in a FETRI competition will face the explosive and dynamic competition formats planned in Pontevedra.
The first day will include a test in which they will face two SuperSprint distance triathlons consecutively without rest and with five eliminated at the end of each swimming, cycling and running segment until the end.
The second will divide the participating 80, 40 women and 40 men, in two semifinals by chance, in which 10 athletes will be classified to play the last points in a final also in SuperSprint distance.